When we were kids, I'd look at my little brother and think, who is this alien life form? Why is he in our house? And is that why there is no cheese left? There was a brief moment in time when Kevin and I were the same size. People thought we were twins. It barely lasted long enough for our Dad to buy us matching jackets and Kevin was off and growing again. He has topped out around 6′ 4″ which is a full foot taller than me.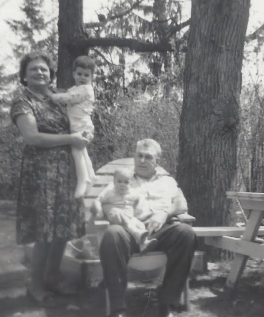 Kevin is sixteen months younger than me but he got smarter, faster. He can fix or build anything and he has invented mechanical things I can't even explain. He's quick-witted, insightful and at times so frustrating that I want to club him with a turkey leg. In other words, he's my brother. He teaches me things and expands my world view. I wouldn't trade him for anyone or anything and when we were kids, believe me, I tried. In the photo below you can actually see my jealousy. I believe I was already planning to choke him by dropping a chestnut in his mouth. (This really happened!)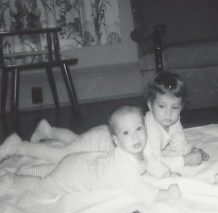 Nothing makes him happier than going on an adventure.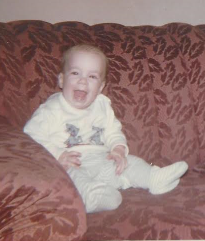 Before he left on a solo motorcycle trip to the southernmost tip of South America, Kevin took Spanish lessons and learned everything he could about what he might encounter. That's why he was able to talk his way out of a robbery by corrupt Mexican cops and avoid many of the pitfalls that others encountered on similar trips.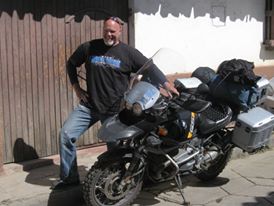 His trip to Alaska didn't turn out like he planned (a serious crash destroyed his bike) but he's still got great stories to tell. He has done an amazing job with this beautiful dog, Nacho, who was found furless, covered in motor oil, chained to a car in Mexico. She was a timid, frightened creature who is learning to trust people for the first time.

I can only stand to see her "before" picture because her life turned out so well under the care of my baby brother. So, he really can't be all bad. That's what our Mom keeps telling me anyway.