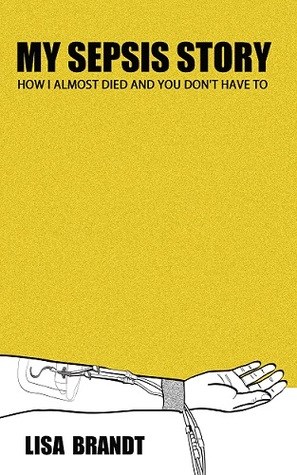 Most adults know to call 911 when a person exhibits symptoms of a heart attack. The Global Sepsis Alliance has found that only 19% of Canadians and 49% of Americans are familiar with sepsis, which is more common than heart attack and kills more people than cancer.
Four years ago, despite the refusal of her family doctor's receptionist to grant her an appointment and a misdiagnosis by a clinic physician, Lisa Brandt survived this potentially fatal illness by the slimmest of margins. She recalls, "I didn't know what was making me ill but I knew it wasn't the flu, although that's what I was being told by everyone around me. Had I listened to them I wouldn't be here today."
Brandt is sharing her story in an eBook in an effort to put the word sepsis into the minds of as many people as she can. "People tend to succumb to it because they don't know it exists. I want to help change that. I'll take you along on my journey from the start of my search for answers to the ER at University Hospital to home aftercare. It's not maudlin or too medically graphic. And you already know it has a happy ending.