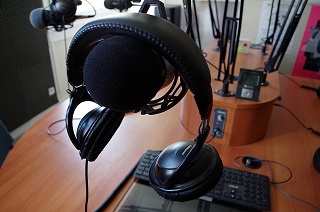 If you've ever said, "I want to try that!", this page is for you! Every player needs a coach. Here are the details on my voice-over coaching for beginners.
Every week, someone asks me how to get into voice-over. Every. Single. Week!
There are so many misconceptions about becoming a VO artist. Everyone has a voice, right? And if you've been told you have a good voice, what more do you need?
A lot.
You wouldn't show up to a construction site with a hard hat and expect to be put in charge. And yet, many people think that plugging a USB mic into a laptop, or worse, speaking into their smartphone, is enough to get them steady work. I've seen too many newbies fumble their way into voice-over without learning the basics. They're behind before they even get started and most of them give up. Bottom line: you need skills to compete with professionals for work.
What You'll Learn
*basic audio editing. Whether you use Adobe Audition, Audacity, or another program, the fundamentals are the same. Here's a link to an editing tip I posted to YouTube: debreathing. This is the kind of thing you need to know if you want to compete.
*what hardware and software to get and how to outfit your room. (I believe in investing small until your business grows.)
*how to use different tones for different styles of narration. (I think of my voice as having several "gears".)
*to analyze audition descriptions so you can distinguish what clients want.
*where the jobs are.
*what it's like at the other end of your audition so you'll be great to work with. Attitude is a big deal.
*what a great demo does to showcase your work.
My Voice-Over Starter Sessions will teach you all of this and at the end, you'll have a professionally produced demo to get your career underway or take it to the next level. Produced by longtime successful voice artist and producer Rob Wreford, your custom demo will be a professional portfolio of your work to use on pay-to-play channels, to send to production houses, agents, etc.
Three one-hour sessions focused entirely on you (via Zoom) and one :60 fully produced demo: $725 CDN + HST. ($819.25)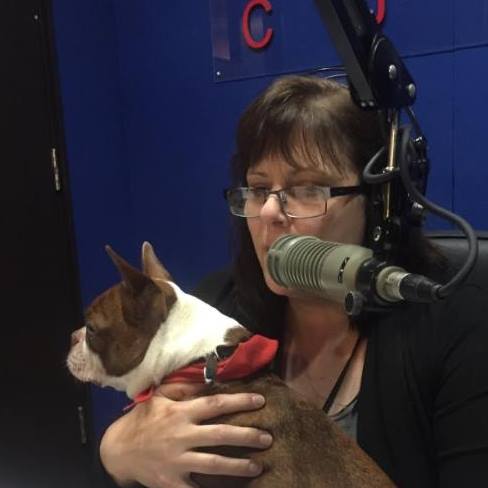 FAQ
Q. Why host these sessions – aren't you busy enough?
A. I AM busy! If you're serious about voice-over, asking me (or anyone else who does VO full-time) to give you advice via email, for free, won't get you enough info to get you started and competing in the worldwide voice-over talent pool. But if you're serious, you'll be willing to make an investment. You'll get three full hours one-on-one via Zoom and a professional demo that shows off your skills.
Q. What qualifies you to do this? Can you guarantee success?
A. I've made my living with my voice for decades. I've taught broadcasting at the college level (Humber, Fanshawe, Mohawk) For several years, I've been successful at doing voice-overs full time. My clients include top brands (Honda, Nivea, Stella Artois, TD) in television, on YouTube, smart speakers and anywhere else a voice is needed. My income is higher now than it was when I worked for The Man. By my measure, I'm a success. Can I guarantee you'll be successful? Absolutely not! And anyone who says they can raises my suspicions.
These sessions are for beginners. They're a launching pad into the world of voice-overs. There are no guarantees. I will be honest with you about what it takes and you will acquire new skills. I will get you started., It's up to you to take it from there.
Q. Why would you want to add to the competition that's already out there?
A. I believe there's enough work for everyone. You are unique and so is your voice. The same goes for me and anyone else in this business. Despite the doom and gloom about AI voices, I think there will always be a need for the human connection. In fact, I replaced an AI voice because it wasn't warm or believable. Robots don't have human emotions yet.
There is a lot of competition. But if you have a burning desire to do this, that won't matter. Someone books each gig – why shouldn't that someone be you? Besides, there are ways to stand out from the pack and I'll share my tips for getting noticed.
Q. Why should I hire you and not another coach?
A. Honestly, if you have a positive gut feeling about someone you would like to work with, go with it. If you feel you might not be up to hearing the truth about how you sound and what you need to do to improve, then I'm also not the person for you.
There are a lot of great people in the voice-over coaching business. Bill DeWees is one of my faves and I regularly send people to his free YouTube videos on all aspects of voice-over. I've worked on my own development with J. Michael Collins and Carol Monda. All are experienced VO pros and coaches. Whoever you seek advice from should be in the VO business now. This industry moves fast and you want to learn from someone who's still out there competing. You ought to be able to hear their work somewhere, too.
My specialty is working with people who are new to voice-over. If you're starting from zero or have been trying to make a go of it and coming up empty, that's where I can help.
I've known Rob for many years. Besides being a top talent in voice-over, he's also a really good guy. He knows what casting agents and hiring managers are looking for in a VO demo. He's produced hundreds if not thousands of them, including mine. Listen to some samples of his demos:

If there's a question I haven't covered and you'd like to ask it, email me: lisambrandt1@gmail.com. And I wish you well in your voice-over journey!
Lisa