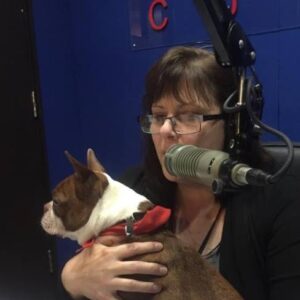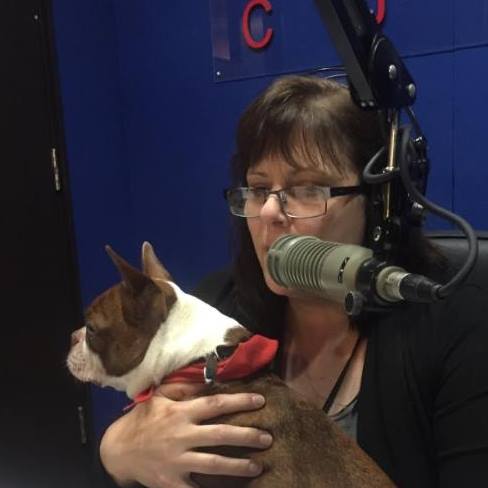 Wouldn't that be the BEST? To record with a dog on your lap?  That isn't my dog and it's not how I normally work, but it's a happy memory. 
I'd like to make you happy by giving an expert voice to your project. 
Below you'll find demos of my commercial, narration, e-learning, audiobook, and character voice work. Along with links to a few of my video voice-overs. 
Do you envision a multi-voice project? I can help with that! I have many excellent contacts in the VO world and will coordinate them for you. 
To discuss your project, hit the contact link, and let's get started.
Commercials - TV, radio, and online
From all of us at DRPS, a huge and heartfelt thank you to health-care workers for all you have done on the front-lines of this pandemic. We salute you. pic.twitter.com/rfkFvMbnqi

— Durham Regional Police (@DRPS) February 15, 2022
demonstrated at CES 2018 Las Vegas: