As you likely know, I'm a bit of a decor nut and a crafty person. Derek has a creative mind and he's good with a saw and hammer. We have collaborated on countless projects and enjoy the process. So it only makes sense to us that we take it to the next level.
On the homepage of this website, at the far right, you'll see a link titled Store. That's the new home of the new enterprise, Lisa's Pieces. It's where I'm offering our one-off upcycled decor items, from a coat hanger made from antique doorknobs to a metal sculpture of a dog's head!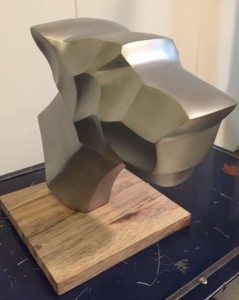 I'm the curator, but not the only creator. I'm starting small but I have plans to add items that include a charitable component. I'll be sharing new additions on Twitter under the handle, @LisasPieces5.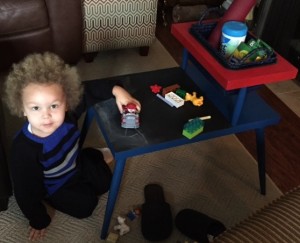 There will also be custom creations. For example, Derek and I repurposed an old 1970s end table and made it into a play-table with a chalkboard top for my grandson Ryker. I'm making them now by custom order. There's empowerment for a little guy or gal to have a table that's sized just for them. I'll also take other tired old furniture and turn it into something more pretty and practical. We also have loads of authentic barnboard that we're turning into picture frames and other items, that will soon show up at Lisa's Pieces. 
Stuff will rotate and update and go on sale and disappear and new ideas will show up. I hope you'll check it out once in a while, just to see what we're up to. Like everything a person loves, there's never enough time to devote to it, but this new venture honours an aspect of our lives that we truly work together on. They're "my" pieces but they're the result of a combined effort.