I'm concerned that the new era of openness about harassment, bullying and toxicity is going to have an unintended consequence: driving the sexes even further apart. Men were understandably shocked when they learned about the pervasiveness of sexual harassment and unwanted behavior most women have endured. It made sense because we intentionally left them out of the conversation. it's not the kind of thing we talked about except among ourselves. We warned each other and complained to each other about what we believed other men couldn't/wouldn't help us with.
Then #metoo and #timesup let men in on the prevalence of the problem and the good ones pledged their support. But there's an element among us that thinks women are better off on our own island. That's where my worries come in.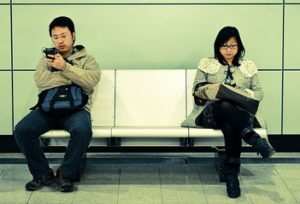 Ultimately, the market will decide whether the women-only ride sharing service, DriveHer, will succeed. It launched in Toronto on Friday by a woman who had a bad experience with a male Uber driver. But I bristle at the idea of segregating us from each other, even as I understand that some women will feel safer with only other women.
Outside of work, the worst sexual aggression experience I had was at the hands – literally – of another woman. It was supposed to be a professional transaction; an RMT would give me a therapeutic back massage and I would pay her. Instead, once I was naked on the table except for a thin sheet, she made unwanted, inappropriate sexually-charged comments about me. My flight-or-fight mechanism kicked in, within the closed quarters of that room. I was vulnerable (naked) so what was I to do – get up and storm out?
I've had massages by several male RMTs over the years. They were all business and didn't worry me in the least. Women are capable of just about anything men can do, even rape. (Women have been convicted of raping men.) It's true that a woman is more likely to be raped by a man than the other way around, but the belief that a woman is perfectly safe if she stays in the company of only other women is a delusion.
Women need to feel safe and how that comes about for each woman isn't for me to decide. I have no issue with a woman who believes she'll be safer by using the women-only ride-sharing service. That's part of what being supportive of other women is all about. But I don't want to stop the conversation by excluding men. That's partly how we got to where we are right now, and I think we all agree that we need to do better.
Handbags and Gladrags
On another, much less serious note, I need help with a handbag. Specifically buying one that will last without having to take a mortgage out on it. I went synthetic for my last one and it's shredding before my eyes just three months after I bought it. Your recommendations on brands are welcome. My preference is leather but if you know of a type that lasts as long and is easier on cows, I hope you'll share it in the comments, too. Thank you!