One of the great privileges of my career has been to meet so many people and hear their stories. It's fun to meet the rich and famous, sure, but it's the ordinary folks fighting various battles who have made the most impact on me. As Amanda Marshall sings, "Everybody's got a story that could break your heart". 
While some people's goals include a bigger house and a newer car, others aim to secure for life's basic needs. Some are facing health challenges that put them in a literal battle for their life. You might think that hearing these stories is depressing but it's actually the opposite. It makes me feel useful to bring them to a wider audience. It also reminds me to be grateful that I'm not in the same situation. I come home realizing that as long as my family and I are healthy and able to feed and shelter ourselves, we're in a good place.
Some people have heartaches that can't be eased. My CTV colleague Reta Ismail has opened up about her pregnancy losses as she and her husband are now expecting their second child.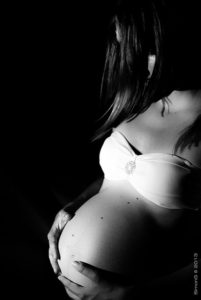 Reta's blog, Four Months: Pregnancy After Pregnancy Loss, is helping other families who have endured the same painful experiences. She has provided a conversation-starter about a raw and difficult subject for both men and women.
Yes, I lost my father nearly a year ago. I've been divorced, deathly sick and have gone through disappointments and challenges that life tossed my way. But I'm fortunate that I survived the illness, I had my Dad for 50+ years, I'm employed, happily married and I'm lucky. Not only is my glass half-full, it's also refillable.