A great joy in my life is being a Grandma without ever having children. Wait, that didn't come out right. It's not that I am joyful that I didn't have children. But I got grandkids anyway. 
Let me catch you up if you don't know the story. Lisa can't have kids but Lisa wants a child in her life so she becomes a Big Sister to Tabitha when Tabitha is eight. Tabitha is now in her late 20s and she and her partner Nick are parents to two adorable niblets who call Lisa Grandma. It's beyond wonderful for Lisa! They were all over for pizza last weekend.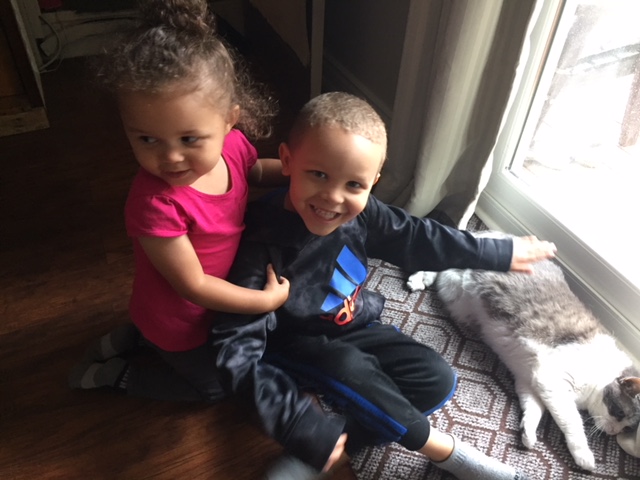 Ryker is almost five. He's smart, sweet and funny. He and Miss Sugar took to each other which is a big deal because this cat usually hides when she hears a strange voice.
Vienna is almost two. She can scream at a volume and high note that none of us have ever heard before. Thankfully, she was screaming with delight as she played with her big brother.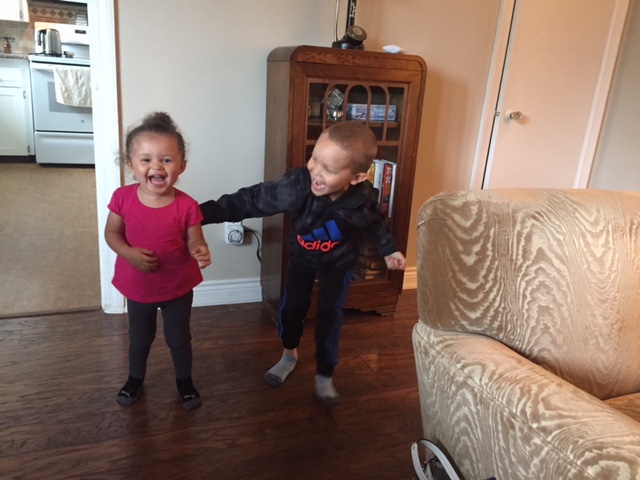 When Ryker comes running toward me with his hands outstretched for a hug, my throat closes up and my heart grows three sizes. Tabby and Nick are relaxed, sensible parents. They're making smart decisions and I'm bursting with pride over the wonderful adult my Little Sister has become. She's attending college to become a CPA and she made the Dean's list this year at Mohawk. And these two little munchkins are off to a great start. For the first time, Vienna asked to come up and sit on my lap. Like it was no big deal. It was for me.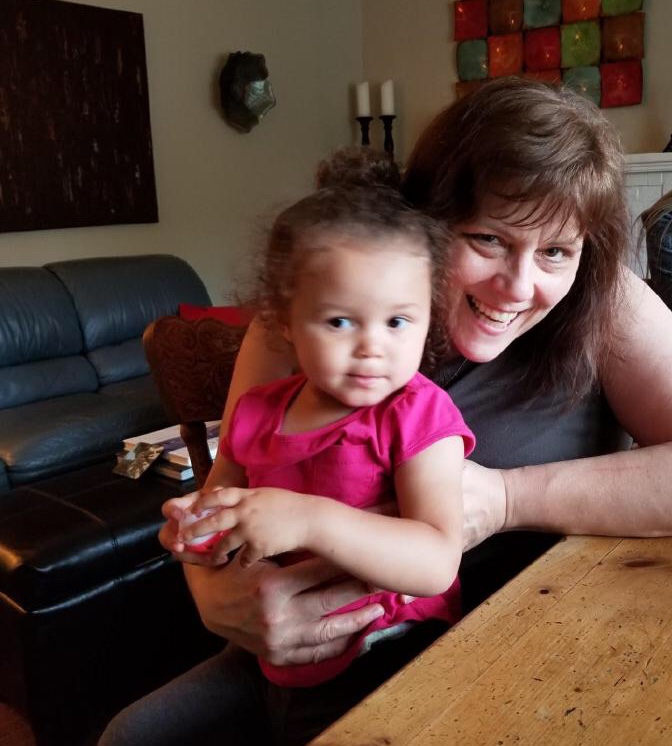 My chosen family. Couldn't love them more.