When my book, Make the Media Want You was published last summer, I promised to donate 5% of net proceeds to a program my late Dad loved: the Steve Ludzik Centre for Parkinson's Rehab at Hotel Dieu Shaver in St. Catharines. So on this Valentine's Day, I've decided to do something from my heart, in memory of my Dad.
He was determined to improve his late-stage Parkinson's Disease. He believed he could get his driver's license back until one day he said to me, "I'm deluding myself, aren't I?" But you never want to take away a person's hope so I said, "Dad, stranger things have happened". He did his exercises faithfully, walked the halls of the long-term care home and just wanted his independence back. For a time, the Rehab Centre was part of that.
After attending the classes, and the one-on-one therapy, Dad saw real improvements in his mobility and we noticed his sunnier outlook. Therapy days gave him something to look forward to, as a virtual shut-in. It was also time on his own in the world without the watchful eyes of family. We're forever grateful to the Centre for the good things it did for our Dad.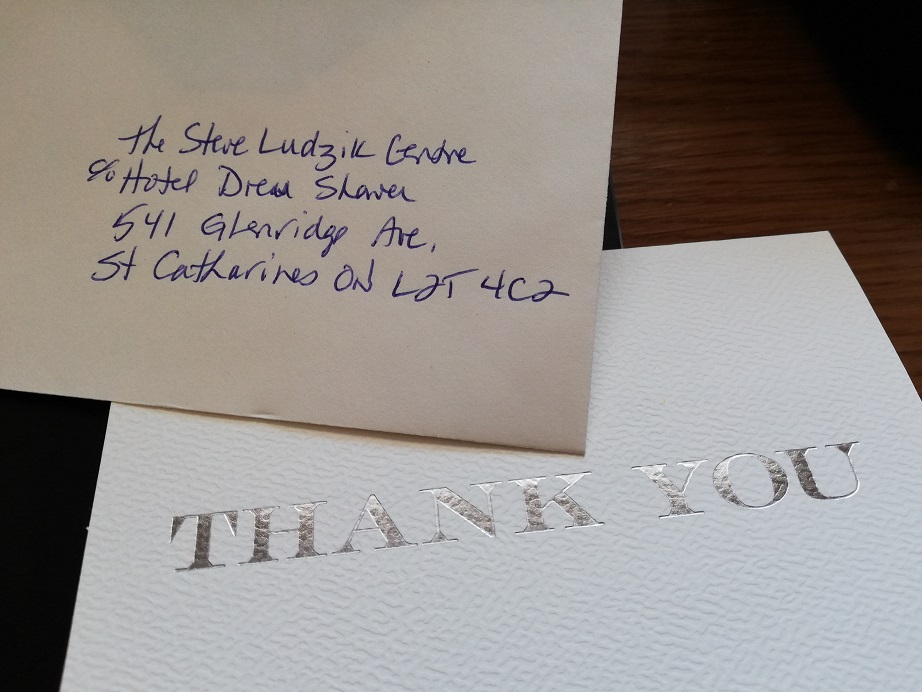 As 2018 came to a close, I realized it could be a long time before I was able to offer "net" proceeds for this book. (Unless it becomes a sudden best seller, which is out of my control!) So I decided to make a donation anyway. It's not a ton – $100 – but it's a start. And it's giving me the opportunity to write to the Centre and tell them how thankful we are for what they do.
If you bought the book, consider yourself a contributor to this donation. If you're waiting for an audiobook version, that's coming soon! And if you know anyone in the Niagara area who has Parkinson's Disease, tell them about the Steve Ludzik Centre. It might do for them what it did for my Dad.