My humans have been more active than usual. On more than one tiresome occasion, I've been forced to summon them with my loudest wail, to remind them to submit to my whims: brushing, petting, feeding and general adoration.
There has been much discussion about where we will live and this has worried me. Anxiety has overtaken my disposition. Between startled frights when Mother employs a screechy contraption on the cardboard configurations (tape gun) and the intrusion by a grey cat that taunts me from the deck, I can barely cope. Twice since this insanity began, I was able to see the bottom of my food bowl. Oh, the humanity!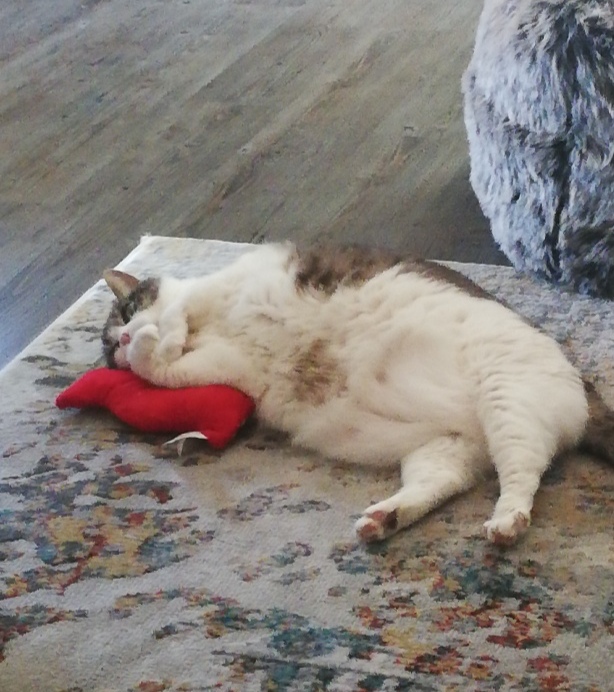 Thankfully, Mother has secured a condo for the six-week gap between our homes. Father had the tougher task of coordinating storage and moving. He appears to have accomplished this by renting the strangest looking steel domiciles. One currently sits in front of the house.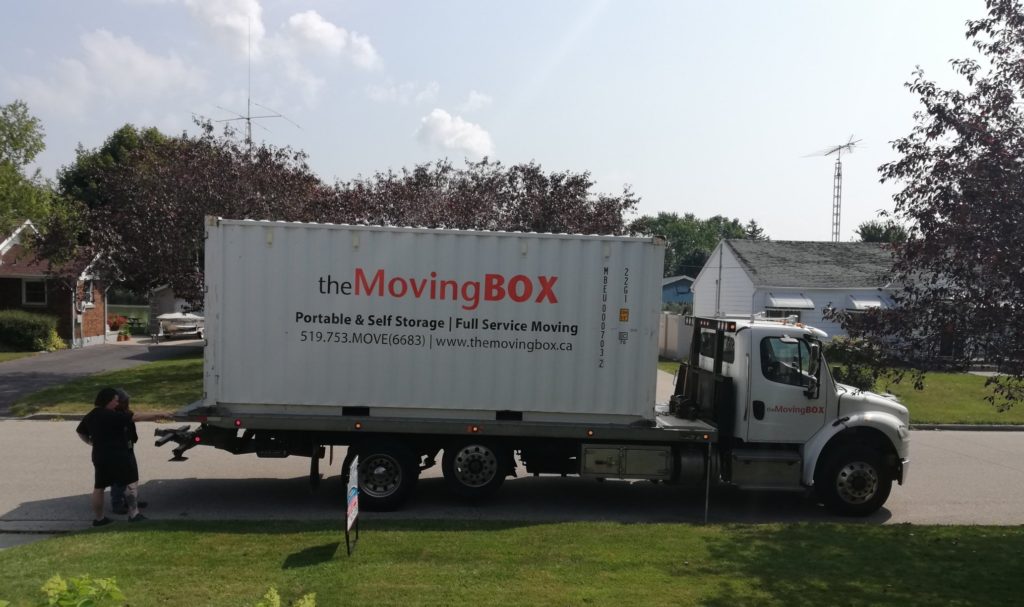 Father and two other human males are currently loading the steel thing with garage stuff, outdoor stuff, non-fragile basement stuff, etc. Late this week it will be taken to a storage yard, while another one comes for the furniture and kitchenware. It pleases me that I'm too low to the ground to carry anything more than a treat or my squeaky mouse. But I must wonder, what will be left upon which to shed my hair? Oh, I worry so.
Mother told him it couldn't be done, but Father was able to hire three movers to load (and later unload) the second sea can. They're from a legitimate moving company and in no way affiliated with the shipping container people. Father's my favourite.
I'm keeping a close watch on my few belongings to ensure that they don't get put into the steel house. Father says the permit for the container cost $153 and he had to give a $1,000 deposit to the municipality in case of damage to the street. If anything happens, I'd question that grey cat first.
I rarely see Mother without one or more of these rolls that squeak when they're in use.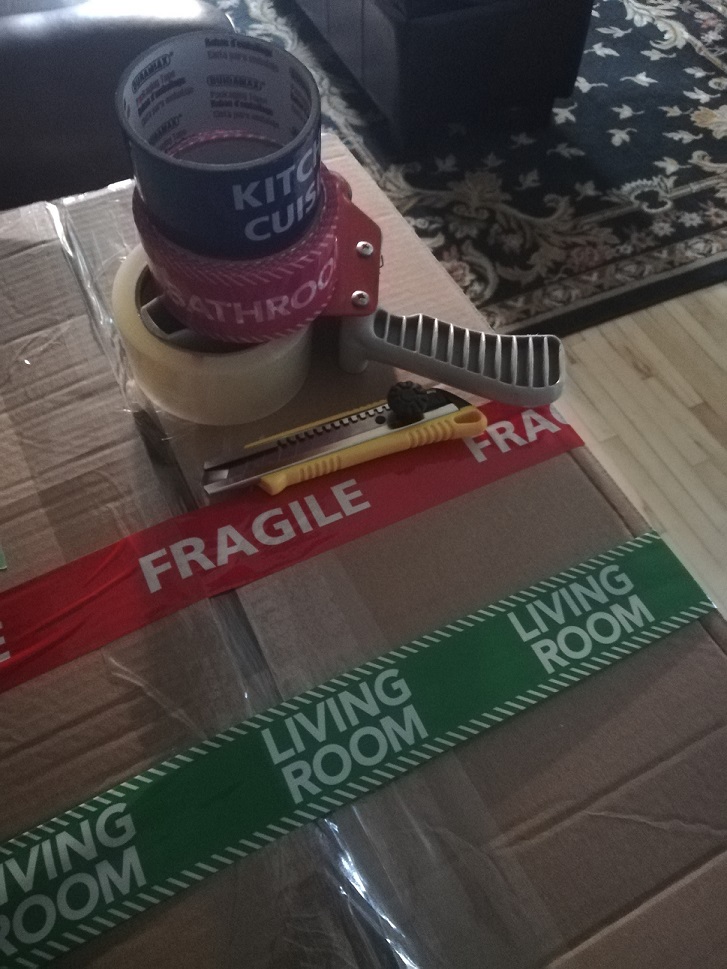 Mother claims packing and unpacking satisfy her inner Monica (Friends). Items continue to go out the door as she reduces the number of items for me to rub against. Father says loading the containers is like life-sized Tetris. I continue to hope that no one forgets the can opener or my many, many brushes. A girl must look her best, even when she travels.
And now, dear reader, my paws are tired and I haven't eaten in several minutes. I feel I must go and yell at someone. Until next time…
Miss Sugar