Something unexpected happened just before Christmas. When I think about it now, I can hardly believe it. I forgot our wedding anniversary.
It wasn't just any anniversary, either. It was our tenth. And we got married on December 23rd to make the date memorable: Anniversary, Derek's birthday, Christmas. We joked about Derek forgetting the date, not me. But I was the one who did it.
We had discussed a million ways to celebrate this milestone. Would we go back to Vegas, the "scene of the crime"? Renew our vows? Take a trip? Having moved twice in the past year, we decided to stay put and keep it low key. "We just bought each other a house", we said. And somehow my brain decided that meant completely forgetting about it.
Derek presented me with a beautiful bracelet and I had nothing! Not even a card. I was embarrassed and mortified. Later that day, I dashed out to the nearest store and picked up a card and a bag of salt and vinegar peanuts! Pretty lame. But his reaction is what mattered.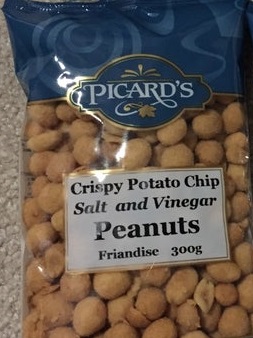 He wasn't concerned that I forgot. We'd been in a flurry of moving, traveling in California and other busy-bee things. He took it all in stride, knowing that it had nothing to do with the importance of our relationship. When he mentioned exchanging the bracelet – and I did, for a beautiful ring – he was happy I got something I'd wear every day.
With the sting of regret still fresh, I set out to find him a super cool Valentine's gift. It's custom made and I ordered it in January. As of this morning, I'm still waiting for it to arrive. I'm empty-handed again! Even though he was understanding about my giant anniversary brain fart, I wanted to make it up to him but his gift is somewhere in transit.
Love isn't about trinkets and cards. It's being there for the good stuff and the tough stuff. It's making life easier for each other. Pitching in when the job is awful because you want to make it less awful for your partner. Being quick to say sorry and fast to forgive. And understanding that once in a long while, you'll give jewellery but you'll get peanuts in return.