Hello my little string tuggers! Welcome to another edition of your favourite scribbling feline's missives. I'm feeling lazy today. That's how I feel on every day that ends in y.
If you've ever tried to convince one of my kind to hurry up, you know it's futile. We don't rush through our nine lives. Cats are masters of meditation. Savourers of siestas. It's called a catnap for good reasons!
We love it when you're happy. But we are not built to fulfill a human bean's wishes unless they're wishing to pass the time with soothing purrs and adorable snores. Then we're all in. Although I have been known to pounce on a tossed toy, the chance of me bringing it back to you is about as likely as cattle de-wormer preventing COVID-19. In other words, it's not going to happen. Dogs aim to please. Cats aim to please themselves.
However, sometimes we appear to lose our minds and scurry about as if chased by crazed cat killers. Some call it the Midnight Crazies. My younger cousins leap up onto your bed and treat your blanketed toes like punching bags. Other times we spontaneously dart around for no apparent reason. Toys, catnip or laser pointers do not inspire these behaviors. They just happen, like toddler tantrums or bursts of tone-deaf singing out of mother's mouth!
I can tell you why I sometimes run around (or away) as if my tail has suddenly been set alight. Historically, we felines have always fought for our food. Cats are domesticated, it's true, but the hunting instinct is still strong. If you follow an outdoor cat around, you'll be horrified at the number of bodies he racks up. This is why Miss Sugar believes in indoor pet cats only. It's safer for songbirds, squirrels and for us, too.
We don't miss anything from not having to hunt, my sweeties. We much prefer the THUCK sound of an opening can than stalking a bland bird covered in undigestible feathers. But pent up energy must come out in some way. Leaping around like an absolute nut seems to work for me!
Perhaps that energy could be converted into something entertaining for human beans, but again, that sort of on-demand activity doesn't please us. The kitty crazies are the exception, not the rule. We much prefer to nap after we get up from a long sleep.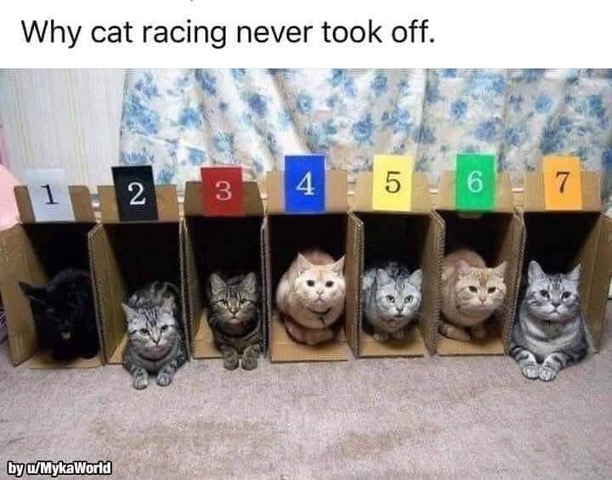 This is why many beans who have stressful jobs enjoy coming home to a laid-back feline or two. There are always wonderful cats, young and old, up for adoption. Let's not judge the people who put them there; let's bring these kitties to good homes where they can laze about and lower the blood pressure of those around them. I believe that a desire for stress relief is merely a cry for a kitty of one's own.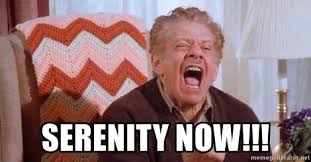 We may not be fast, but we're quick to steal your heart!
You know what they say at our house: it isn't "lights out" until the cat comes to bed! Who needs a white noise machine when you have your own in-house purr factory that always on?
Until next week, my little fish-breaths, I remain your friend,
Miss Sugar