We mention gratitude, or its cousin "luck", in this house every day, never taking our circumstances for granted. It's Thanksgiving weekend for our friends in the US where being grateful is the order of the day. The challenge: to keep that perspective all year long.
It's easy to get caught up in problems. I know I have. But resilience in this unpredictable life comes from making gratitude the biggest piece of the attitude pie. It's the reason why gratitude journaling has become so popular. It shifts the focus to what we have, not what we don't have. And once you do, it becomes a habit that fuels a better life.
It's not just about giving thanks. Gratitude has to be practiced all the time, not just on holidays or special occasions. Even when the power goes out or the dog pees on the floor or someone hits you in traffic. It's not a mood, it's a world view.
In Canada, we have a lot. People in other parts of the world desperately wish for things we take for granted: clean water (for most of us), enough to eat, even indoor plumbing. We did little to earn these things except hit the lottery in where we were born.
"When you are grateful, fear disappears and abundance appears." Tony Robbins

TonyRobbins.com
Those who are (almost) up in arms over our country's lack of freedom should either do some traveling to see how other people have to live. Or take a genuine inventory of their own life. I mean, come on. No freedom here? That's unprovable by any metric. Have they even heard of Iran? The 2022 Global Freedom Index ranks Canada the 15th freest country in the world out of 184 nations. The U.S. is 25th. (Read more about how the index is determined HERE.)
A US poll finds a grateful outlook is a direct line to happiness. Two-thirds of people polled said they believe almost-daily happiness was a direct result of expressing gratitude. Incoming and outgoing gratitude was most likely to occur between spouses and partners.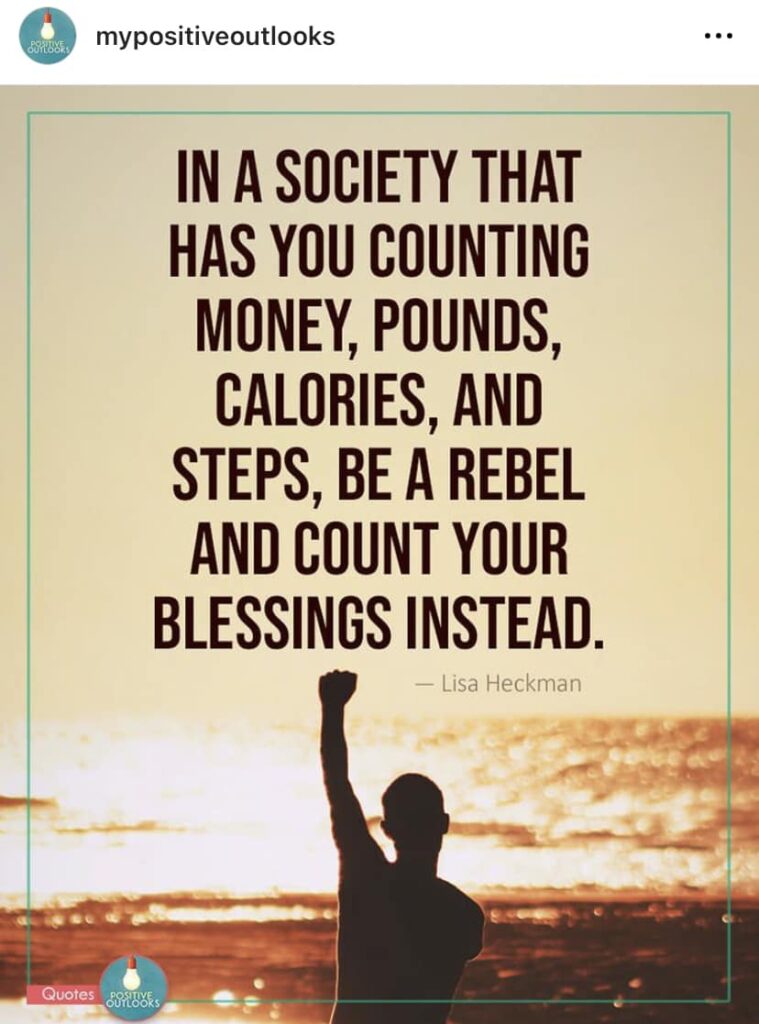 What I Have Learned.
Gratitude comes when you accept your own role in your life's circumstances and stop blaming anyone else. Unless there was a gun to your head, you had choices, regardless of what factors led to them. Gratitude arrives when you realize that the universe doesn't have it in for you. That bad stuff (and much worse stuff) happens to everybody. The grateful ones push through it toward the glimmer of light on the other side.
Gratitude sticks with you when it becomes obvious that a "why me" attitude makes you weak and a victim.
Gratitude becomes a habit when you finally believe that happiness is a choice. It's not about money or problems or relationships. It's been inside all along.
Check out this article in Forbes that makes a case for why grateful people always succeed.
Having Everything Changes Little
In Matthew Perry's memoir, he explains how he was sure that fame would fill the big hole in his soul. It did not. It's true that he'd likely be dead now if not for his wealth. He estimates he spent $7-million on rehab and other addiction-related services. But none of it fixed his perspective on life. The feeling that he wasn't enough or somehow broken. Those repairs only came after conscious decisions he made to be grateful.
I also recently finished reading And in The End, the unravelling of the Beatles as the 1960s came to a close. In it, each Beatle makes a comment about the trappings of wealth and fame. Remember, these four men were in their twenties when Beatlemania hit. With money came problems and complications, not to mention a huge tax burden in the UK. Employees at Apple wasted money, stole, and took advantage of the guys' trusting nature.
Wealth doesn't solve all your problems. It solves one problem. The rest remain.
And sometimes money doesn't do much at all. Recently, I read the reaction of a man whose wife won $20,000 on a scratch ticket. "I wish it was more", he said. "It would have been better if it was more." From 0 to $20k in five minutes was lost on him. He still wanted more. Misery will follow him like a dark cloud until – and if – he finally realizes he's the one who's creating it.
My current fave gratitude example comes from daily, short videos on social media by Jesse Crosson, the Second Chancer. Here's a man making the most of his life and helping others after spending 19 years in prison. He's an inspiration. And I'm grateful for him.