Toronto radio legend Don Daynard has passed away. His story isn't mine to tell. If it's anyone's, it's Erin Davis's, and she'll do so in her Monday vlog at erindavis.com.
But I did work with him for a little bit. When I started at CHFI as morning news anchor, I became a teeny tiny part of the big Don and Erin show. My interaction with Don was friendly but limited, until I filled in as co-host when Erin was away. Honestly, interaction with Don was still limited! I don't remember him being the chatty type. But he was a legend. And I was tickled to get to have the experience of cohosting with him, no matter how briefly.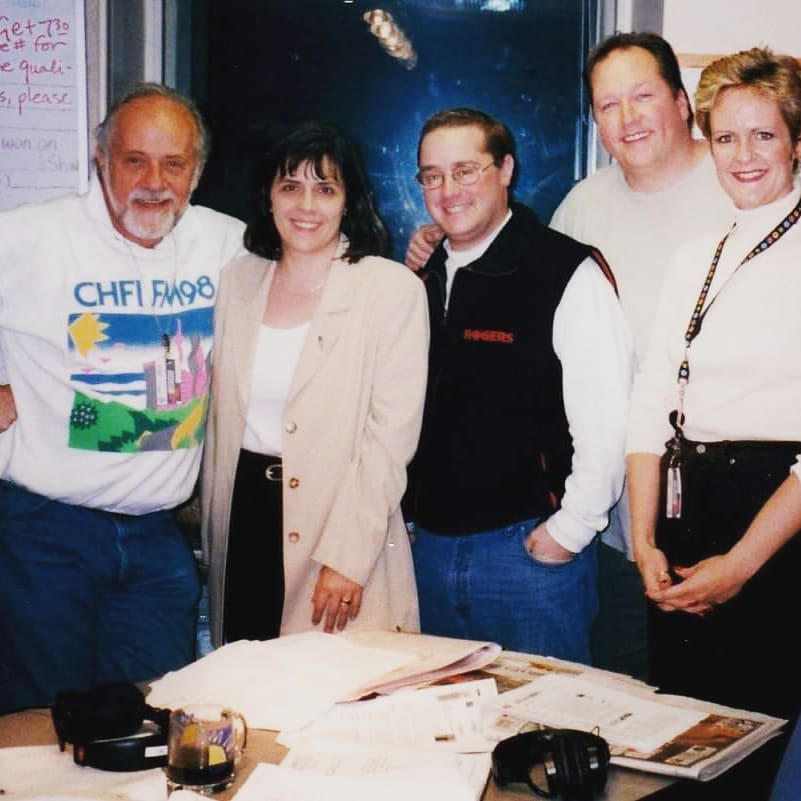 I had worked at MIX 999 (formerly CKFM) after Don had left, so his presence as the "morning man" loomed large there as well. The stories I'd heard about him were all about the work. With some "morning men" of that time in radio, it was tales of crazy antics off air or being a serial adulterer or whatever their special "thing" was. With Don, it was always about being funny and bringing the goods to the show.
CHFI put together a lovely tribute to Don HERE.
He's been retired for two decades, but Don had been in radio almost exactly 50 years. And as he explained in this snippet from a 2013 interview, he only left radio once in that time.
Fun fact: Don's voice is the first thing you hear in the 1982 movie, Porky's! He's playing – what else – a radio announcer.
There are stars that shine brightly and briefly, and there are legends. Don Daynard was a legend. My sympathies to his family: his personal one, and his radio family.