A few years ago, I bought a colander at a vintage market out of pure nostalgia. It's the same as the one my mom had while I was growing up. And it looked none the worse for wear. That's because it was Tupperware.
How many times did mom say, "I'm going to a Tupperware party!" It seemed like someone in the neighbourhood became a newly-minted salesperson every six months or so.
Chemist Earl Tupper created the unbreakable, burpable plastic containers in 1946. The home party concept was so successful, that Tupperware pulled its products from retail stores and focused only on direct sales. Tupperware needed a demonstration to be successful – it didn't sell well just sitting on a shelf. Mary Kay Cosmetics and Sarah Coventry jewellery would follow, but Tupperware set the standard for the home party concept.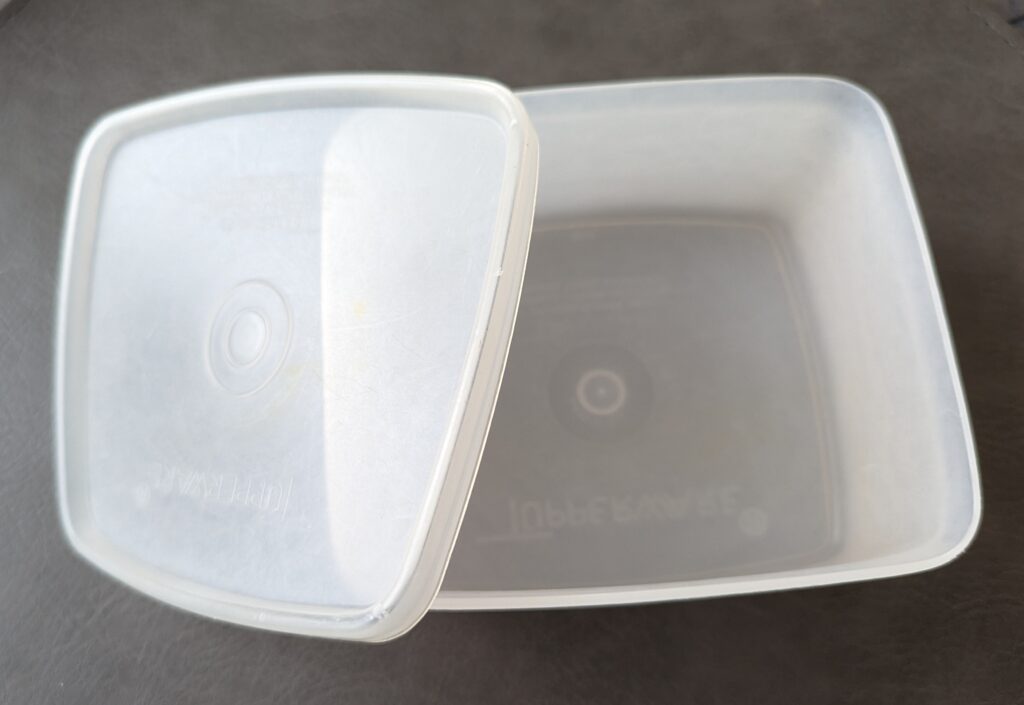 It brought back memories of another in-homs demonstration from a different company. Do you remember the Hoky Sweeper? Now it's called a carpet sweeper. Melville Bissell (yes, THAT Bissell) invented in the 1880s. It had new life in the 1960s and 70s. I can still remember a man coming into our home and throwing coffee grounds, pet hair, and other stuff on the floor, to show our mom how well the sweeper picked it all up without using electricity. Yes, she purchased one and used it often.
But I digress.
The Little Container That Survived
Tupperware was on its last legs but had enjoyed a resurgence during the pandemic. Last year, the company signed a deal with Target to distribute containers to all their stores. But after the company announced earlier this year that it probably wouldn't be able to come up with enough merchandise, its stock fell almost 50%. Tupperware was $700-million in debt and sales were soft. Then within days, Tupperware stock soared by 700%. Analysts say there was a rush to purchase the stock because it was cheap and speculators believe the company will turn things around. .
Tupperware stock has fallen again, but not to its historic low. The company might still go bankrupt. Or it could have an amazing, lasting comeback. But its products – made of virtually indestructible plastic – will still be here long after the company is gone. And unlike other plastics, I've never known a piece of Tupperware to end up in a landfill. It might get lost or accidentally melted on the stove, but otherwise, it lasts forever.