Probably thousands of times on hundreds of drives Derek would lament that he didn't own a tractor.
When we lived in Byron, we had a large lawn as lawns go, but it certainly wasn't tractor-worthy. Still, my husband pined for the classic farm machine. Oh, the whining when we passed by a tractor! Then, once I convinced him that he was telling the universe he was undeserving of a tractor, he talked about it even more in positive terms. "I'm going to have a tractor one day", he would exclaim.
That day has finally come. Meet Cletus, born in 1955 to the Ford family. I named him. Doesn't he seem like a Cletus?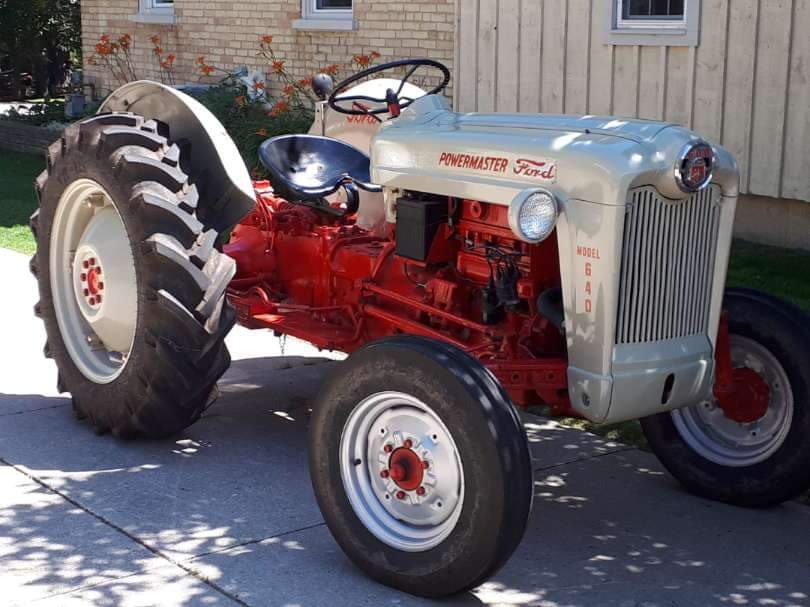 Derek researched and scoured Facebook groups in his quest for the perfect tractor. He considered one or two of them. But, when this reconditioned old model came up for sale, he pounced. Not only did he stay under budget, but he also snagged a snow-plowing blade.
Although Cletus is his, he's not with us yet. Cletus is still with his previous owner until we move to our 2/3 acre of land where there's room for a free-range tractor to roam. I'm looking forward to the sun reflecting off Derek's 100-watt smile as he rides!
The inspiration for today's post title is Canadian treasure Michelle Wright, and Crank My Tractor. FF to 1:34 if you don't want to meet the band!