I had a faint memory in the back of my mind of an unfamiliar bar somewhere closer to Hamilton from where we lived in Smithville. The fragments of this memory didn't come together until I drove along Highway 3 instead of the 401 to my Mom's house one weekend.
There, west of Cayuga, a good 40 minutes from Smithville, was this decrepit, abandoned old pub.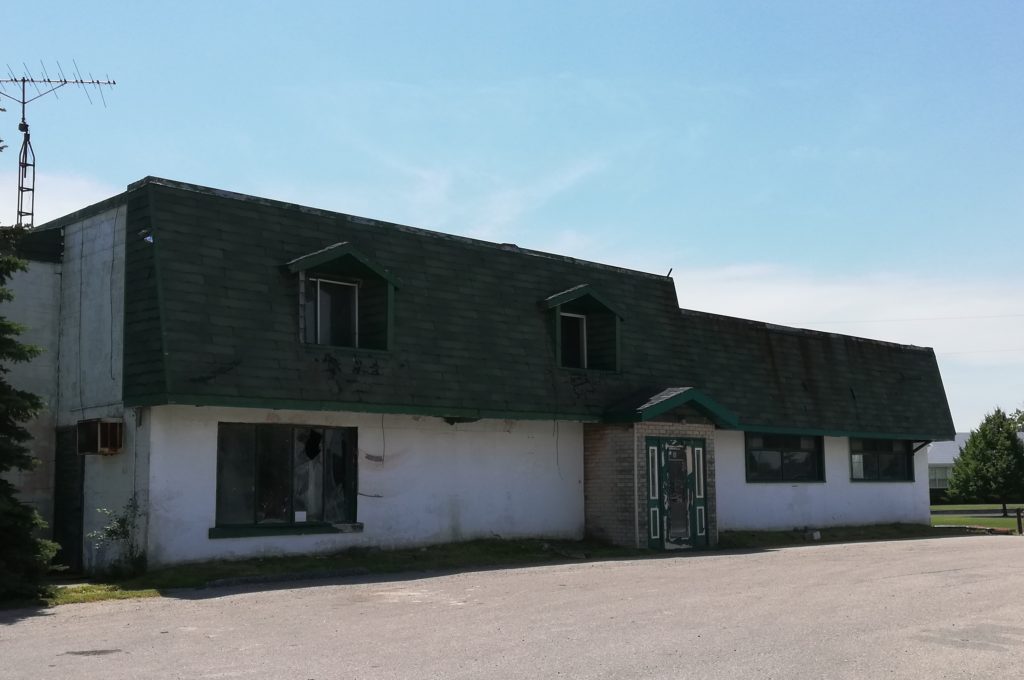 All I remember about this place is the two friends I went there with one night, only because it had a reputation for not asking young patrons for ID. I was under age for drinking beer, as was one of my two pals. It appears we drove 40 minutes to this lawless paradise where Labatt Blue flowed freely.
Calling the decor tired would be a kindness. It had at least one pool table and more old guys than we young folk would have liked. I got very, very drunk. Someone less drunk drove home. It typified some of the terrible decisions I made in my youth, and somehow, thankfully, lived through.
How times have changed for the better. No longer is there a farmer a few concessions back who would sell us a case of beer on a Sunday for double the retail price, no questions asked. And these days a bar can get shut down for serving minors. I haven't had a real beer in a couple of decades. Not that I have anything against beer. Not at all! I just didn't like our relationship so I had to end it.
I'm still surprised that three thirsty teens would drive that far just to pay too much money to drink a cold beer in a lousy atmosphere. It's no surprise that this place is abandoned and giving itself up to the elements. Perhaps it's even a good thing.