We're living in an apartment for a while and there's less to do, chore-wise. So, if we don't get out and get busy, all we'll do is work. On a related note, I saw a drink coaster recently that said, "Don't confuse having a career with having a life". I did have those two confused for a good, long while. It's kind of ironic that drink coasters have become so wise when I see so few of them anymore.
Sunday's destination was the Southampton Market. It's a 2.5-hour drive from London, so you know we trust our pal Cindy who recommended that we go! It's super; this is one of many rooms full of finished and unfinished wood furniture.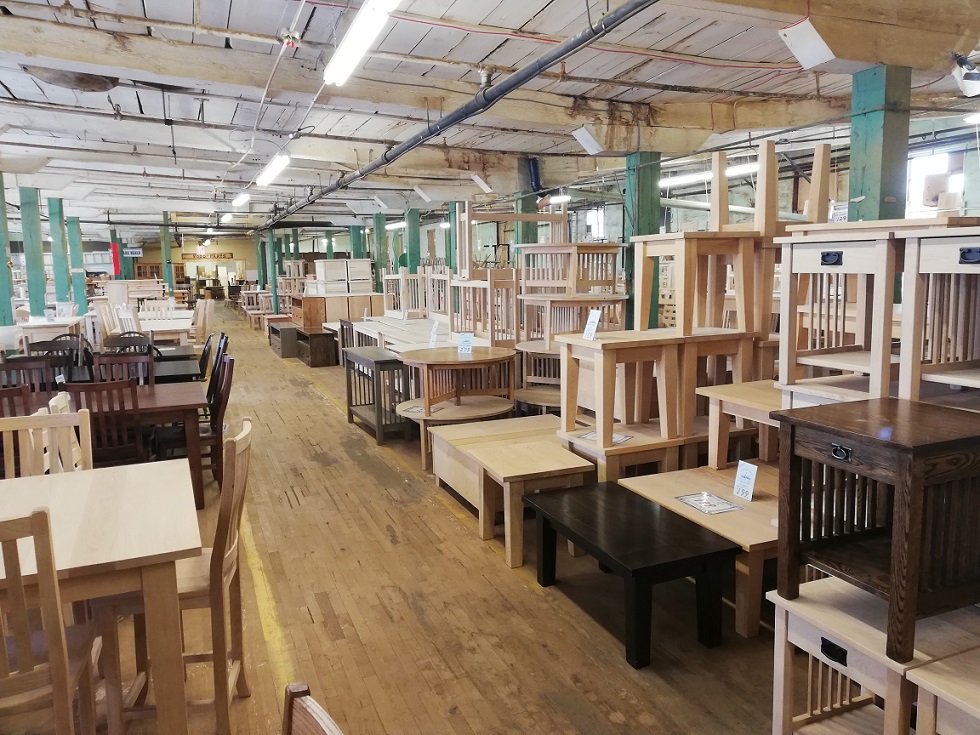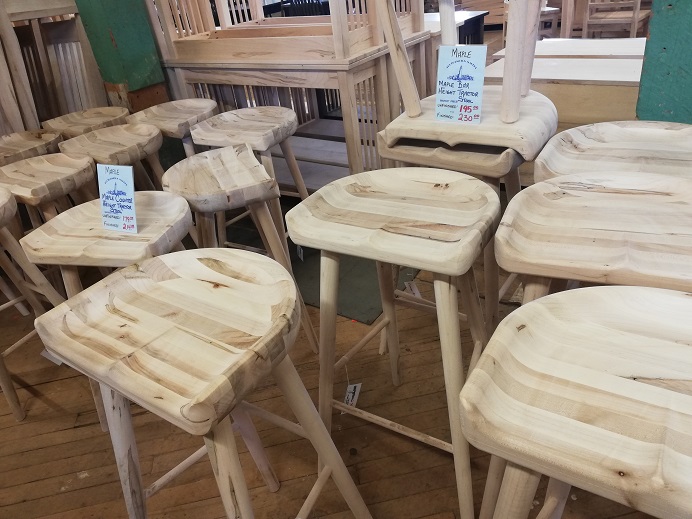 Southampton, on the Lake Huron shore, was part of the CKNX coverage area when Derek and I were on staff. We worked at the Wingham-based company at overlapping junctures in the mid-to-late 80s. Being an announcer there meant driving long distances to do emcee jobs and live-on-location remotes. Southampton was one of those stops.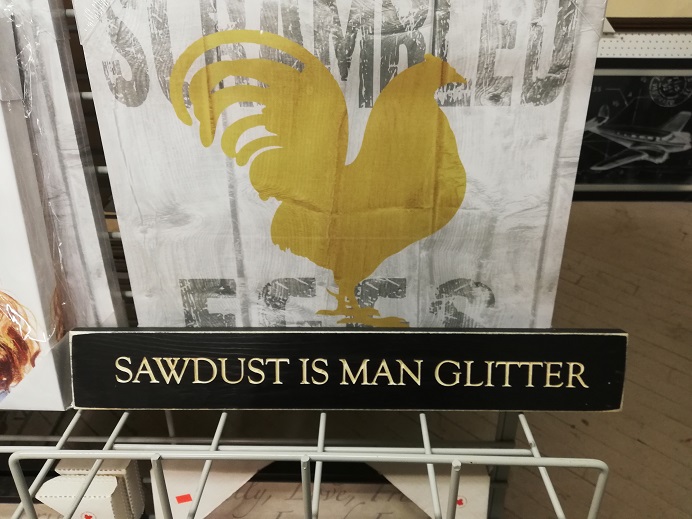 As we drove along, seeing town and road signs we haven't seen in years, we both experienced flashbacks to CKNX days. Oh, that's where I rode in a float in the Santa Claus parade. This is where we stopped on a hockey team pub crawl. And so on.
We both experienced twinges of – was it mild embarrassment? – reliving those days. There was no loss of life. I didn't do anything I'm ashamed of. But, back then, we both drank too much and slept too little. We confused party life with a social life. We both learned the hard way that when you quit drinking, a lot of "good" friends disappear. The stories about "that time I got so hammered" haven't been fun to tell, let alone remember, for a long time. I suppose this is the wisdom of experience looking back on the arrogance of youth.
The market was worth the drive. I mean, just look at these treasures I picked up for less than half of retail! That sign features the exact tractor Derek has waiting for him as soon as we get our green acres.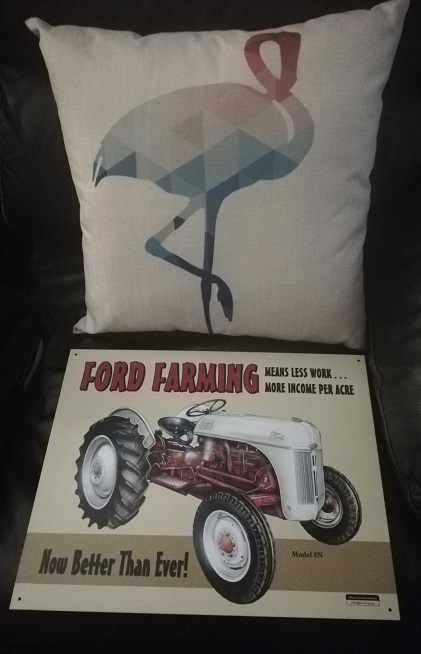 If you do any crafts involving yarn, they have loads of it as well as tools, all types of kitchen and bar stuff as well as a garden centre. Plus, it's simply a lovely tour through a beautiful part of Ontario.