These email scammers are creative, I'll give them that.
I do love to rate and review books, hotel stays, shopping experiences, whatever. Giving credit where it's due and suggesting improvements where they're needed. So, when this email arrived, it gave me pause.
But wait – I hadn't been in Utah a few days ago! I called VISA to confirm my recent purchases. They found no unauthorized charges. So it was just a simple scam. I marked it "spam" and moved on.
Then, a Twitter friend reported being blackmailed over a video that doesn't exist. She called the police and raised the alarm. Lo and behold, in my Hotmail spam folder, was the same email.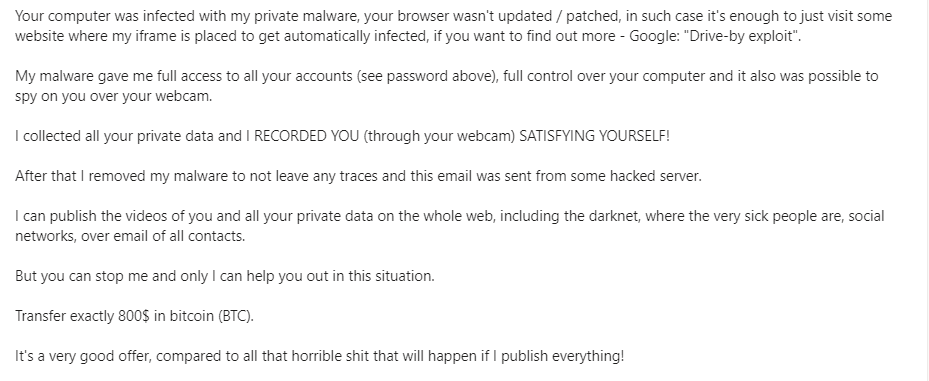 This is a pretty specific one. And totally unrealistic. But my friend's reaction reminded me that an email such as this can feel like a personal threat. In the moment, not everyone realizes that thousands of these are going out to millions of people.
Perhaps you've noticed that scam emails fascinate me. They're always evolving. I currently have versions that offer me:
Work-from-home jobs where I'll earn six-figure incomes!
A job with Richard Branson's Virgin company – no interview necessary!
Assorted free gift cards, just for being me!