Betty White, my spirit human, will turn 98 in January. She's on Twitter (@BettyMWhite) but she doesn't tweet very often. She's The First Lady of Television, with a career that spans 80 years. How has she done it?
By living her motto, which I often repeat: You can't hit a moving target!
Since I left radio one year ago, I've uncovered the "yes" person within. I hid behind my weird hours and lack of sleep in order to say "no" to a lot of things. The depth of my fatigue wasn't really apparent until I stopped setting an alarm for the middle of the night. Now, my answer to an opportunity is often a genuine "yes".
In that vein, I'm a partner in a new company called Sambrand Productions, with my old pal, first roommate and former radio colleague, Dr. Shannon Sampert. Our plans will come to fruition when she visits our country ranch in the new year and we create some stuff together.
I've mentioned Shannon on these pages many times. Frankly, she's brilliant. She also has unshakable integrity and other admirable qualities. I have to be vague about our project because the competition is fierce and we can't tip our hands too soon. Ideas are a currency. A woman pretended to interview me for a job with her firm, only to pick my brain and use my ideas as her own. She even wrote a book that's eerily similar to mine. There are those who do this kind of thing unashamedly. They ought to be ashamed!
Meanwhile, White Hat PR is finding its legs. Our first clients have been in the not-for-profit sector, and that suits us fine. My partner Scott Taylor and I refuse mud-slinging, negative campaigns. Honestly, that limits our prospects, but we care more about what we're putting out into the world than the number of zeros on a cheque. (Although a cheque with a half-dozen zeroes would be nice!)
Oh, and there's Lisa Brandt Creative Services, which is now more than a dozen years old. Voice-over continues to be a major part of my world. And when I'm not as busy as Derek, I edit projects for him. Last week, I sound-proofed my office closet to prepare it to become my recording booth. You don't need a lot of space – in fact, a smaller space can be a sound advantage.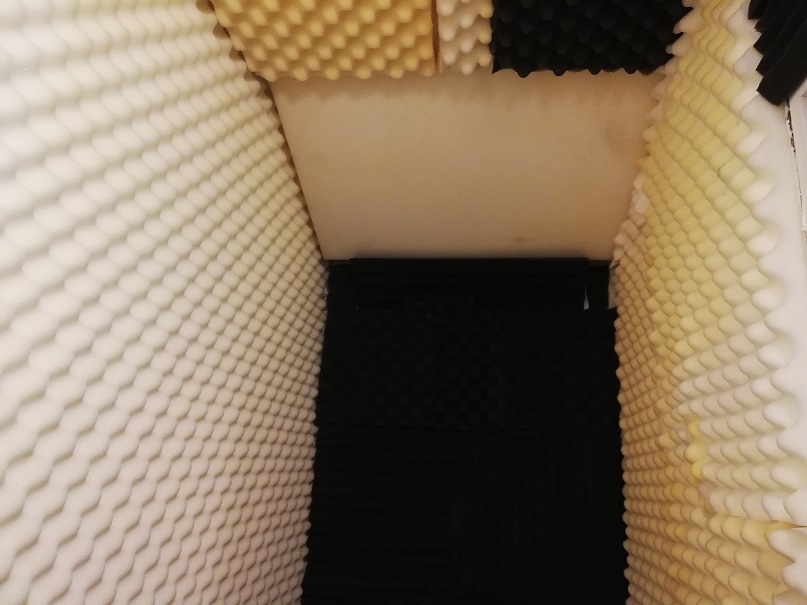 I realize that this all makes me seem busier than (insert cliche here)! But there's time for the ongoing settling-in process. Time for family and friends. There's even time to cook proper meals and snuggle with the cat. Like Betty White, I like to keep moving, even if a move is onto the comforter where sleepy Miss Sugar is snoring like a champ.