Hello there, my cherished can-openers! How is every little thing in your world? Really, I'm only asking out of excessive politeness. You're here to learn what's new in my world. And this week, it's all about my exceedingly generous heart.
My life is beautiful, as you know. I have two loving human fur-parents, no restrictions on my wishes of where I choose to nap, food, cuddles, birds to watch through the safety of a window – it's bliss. But, my friends, there are many less fortunate felines for whom I feel obliged to offer assistance.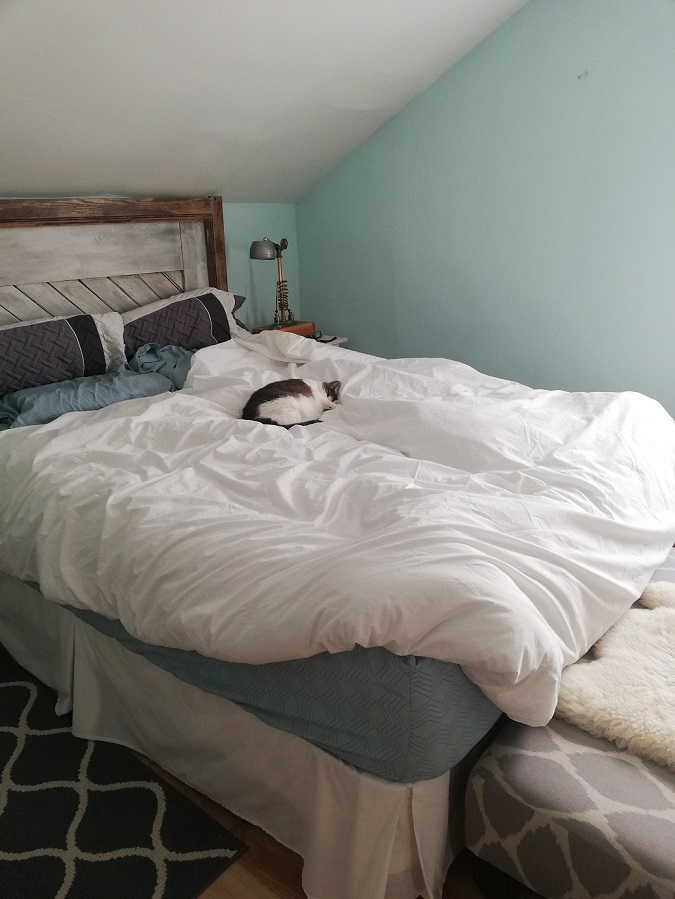 I have a lovely friend by the name of Elyse. She is smart, delightful and a heck of a baker. She also stays with me when my people travel and treats me as if I were her own. I adore her and now she is trying to do something good for cats in the wild. Because her generous spirit is matched only by my own, I'm here to tell you about her venture.
You see, Elyse's parents live in the country on a beautiful, wooded swatch of land. Sadly, some city folk who have evil in their bones and hearts as hard as stone, drive out there to dump litters of kittens. Those babies who survive become feral and, having not much else to do, engage in physical relations with each other. Don't judge them my sweets. They're trying to stay warm and make friends! However, these activities result in even more babies and these poor animals suffer from a lack of food, shelter, and love.
That's where Elyse comes in. This wonderful woman is managing a Go Fund Me campaign to raise funds to get those cats some medical attention and render them unable to reproduce. I'm not sure how it's done but I'm hoping it's magic, however, it's also expensive. My parents have donated to the cause and I feel compelled to share it with you today.
Even if you don't wish to donate, which is perfectly fine – I mean, everyone needs one more pumpkin spice latte, am I right? – please be aware of this blight on the dependent feline population. If you ever hear of someone planning to do such a foul thing as abandon baby cats, educate them. Tell them about the Humane Society and other rescue organizations that will care for the kittens and find them homes. This heartless and cruel act isn't necessary. It hurts my sensitive heart to think of these defenseless animals trying to survive in a strange and scary environment.
Bless you, Elyse, for your compassion. I'll be seeing you soon as my folks are planning a sun-shiny getaway shortly. Bring sticky rollers and don't wear black pants, because things are going to get hairy!
Your furever friend,
Miss Sugar