Human beans are getting bored with being stuck at home. It feels like it's been nearly forever since the panda-emic began, and we were all told to stay in our houses and self deprecate. But once again, my attitude is gratitude and I'll tell you exactly why.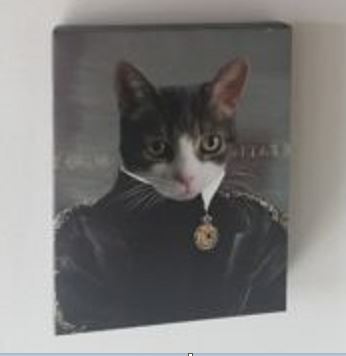 Many cats and kittens are being subjected to the cruelest of anti-boredom activities: dressing them in a costume. I'm grateful that my own two beans have not attempted to put me through this ordeal! You may recall that my garb for this special portrait was a digital enhancement. But other creatures aren't so lucky and here is the evidence: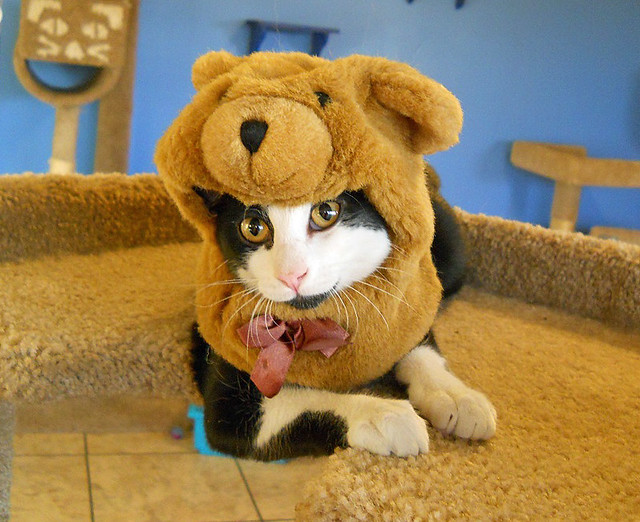 The embarrassment of my poor fellow felines is almost palpable! Imagine their discomfort. Cats are purrfect as they are but their human beans are insisting on disguising them as less important creatures.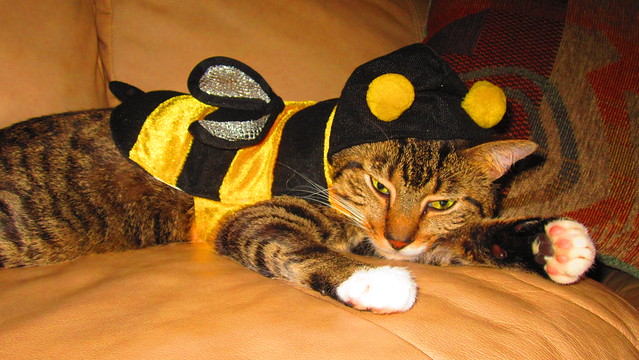 Who would dress a cat as its own food? We eat chickens, we don't want to be them!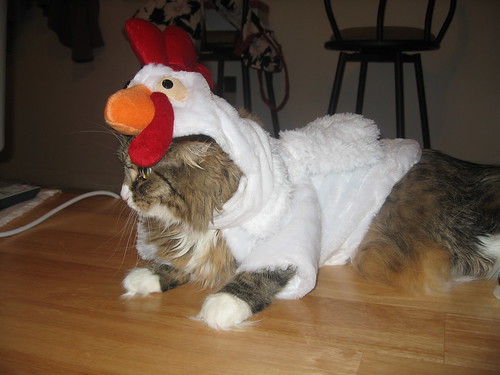 This one makes more sense to me. The human bean wishes to become like his cat while the cat remains his beautiful self.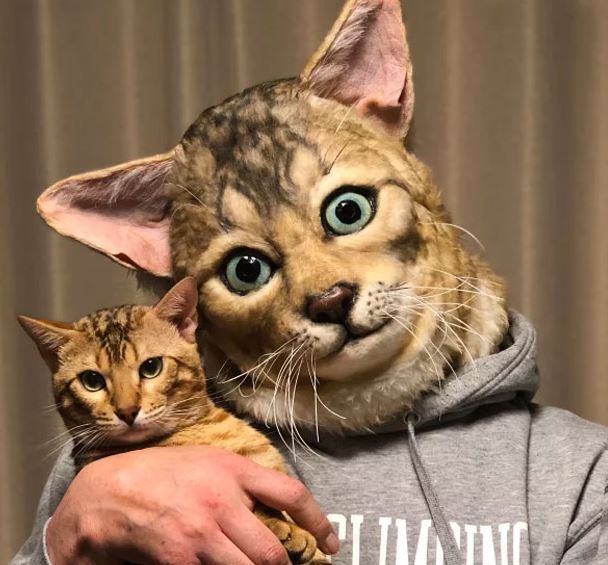 This little miss looks like she's tolerating the indignity and at least she's been made into the princess she deserves to be!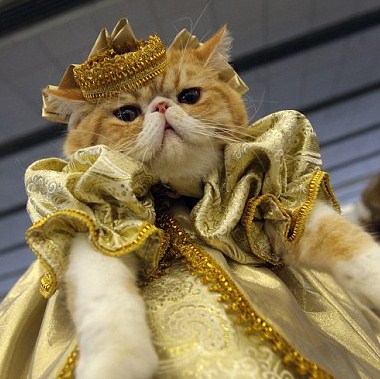 This is the only costume that would not cause me to erupt in howls of displeasure. It is destiny fulfilled. The house cat as king of the jungle. If self-esteem was a headdress, this would, indeed, be it.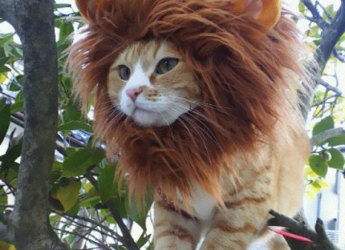 Although I seem safe from the confines of tiny human clothing, one can never be assured that given an inch, one's human beans won't take a mile. One minute you're allowing them to fasten a lion's mane to your head and the next, they're sewing a Gumby outfit and turning you into a rubber toy! So my stance will be, now and forever, no costumes! And I'm happy to report that my human beans have shown no signs of wanting to dress me in anything other than my own beautiful coat. Whew!