Canadian radio lost one of its last legends this week. Nevin Grant died during surgery. Had it not been for COVID-19, he would have been preparing for a big moment. He was going to receive the Allan Waters Lifetime Achievement Award and induction into the Canadian Broadcasters Hall of Fame. This is the Hall which will also induct Erin Davis when the delayed event finally happens next year.
In Toronto, they had CHUM and CFTR. In the Hamilton area, we had CKOC.
Our family listened every morning and laughed along with Jason Roberts. (We couldn't have known he'd turn out to be a criminal.) I won records, concert tickets, and other trinkets from calling in like a maniac. Long hours passed waiting to hear my song requests that might never come on.
I held my transistor to my ear after lights out to hear the antics of Scott "Hollywood" Harris. And on snow days and sick days, heard Nevin Grant's In Touch With Today. Shopping at Hamilton's Eastgate Square or Centre Mall always included popping into a record store. We'd soak up the cool vibe and pick up the CKOC All-Hit 40 chart.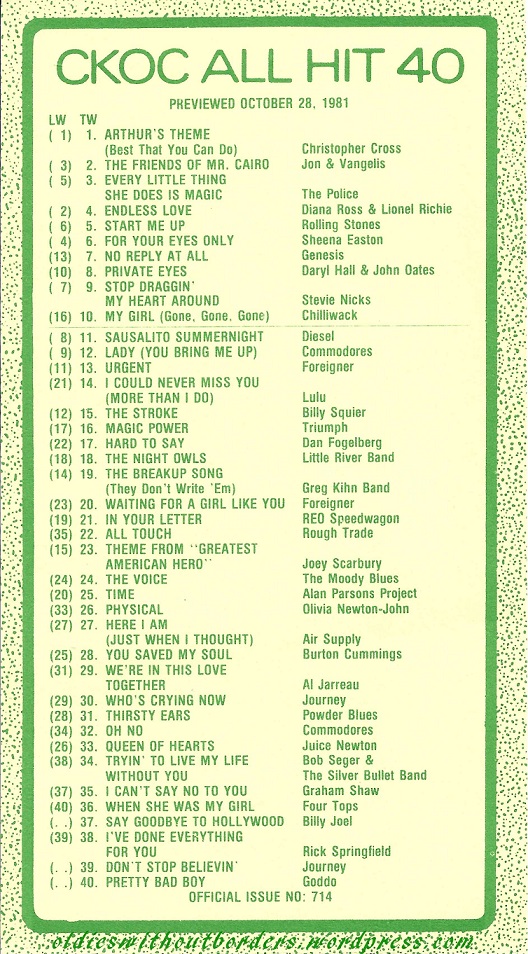 I recall calling into Con Stevenson's midday talk show when Program Director Nevin was on. I told Nevin I planned to get into the radio biz and he asked me what my goal was. Like a smart-ass preteen, I shot back, "To get your job"! He laughed. I also remember thinking he was ancient and probably ready to retire. Doing the math now, he was likely only in his late 30s.
When I met him over the years, I didn't tell him that story. I didn't want him to feel old. And, I thought the anecdote made me seem like a jerk – a kid jerk, but still a jerk!
As my first year at Niagara College was coming to a close, I looked for a summer job. After a nerve-wracking interview, I was offered a position in the promo department at CKOC. It was the chance to work in that iconic atmosphere, but it was an unpaid position. Youthful arrogance rose again and I turned it down. That was my first brush with possibly working with Nevin.
The second time arrived many years later. In the middle of my horrible interview with CKOC's GM, Nevin tapped on the door and introduced himself. He had the kindest eyes you've ever seen, warm and likable. Meeting him in person was the highlight of that day. I didn't get the job. By the end of the interview, I didn't want it, but I did want to work with Nevin Grant.
Eventually, my ex-husband did work with Nevin which allowed me to chat with him every once in a while. I'd make sure we'd trade a sentence or two at the Christmas party. Nevin radiated warmth and caring and commanded respect without ever having to demand it.
Nevin retired in 2003 after seeing his station through almost four decades of changes. Bands whose records he broke came and went. Regulations evolved, including the introduction of Can-Con. The hit music station changed its format to oldies and, finally, sports.
Nevin wrote a book about leading one of the most influential pop music stations in the country: Growing Up With the Hits. His love for music never waned: his personal record collection numbered in the thousands. My heart is broken for his family. He made a positive impact on thousands of lives as a Music Director, mentor, and friend. Radio will never produce another career or a man quite like Nevin Grant.