There are many ways to support Black Lives Matter. My way, right now, is to use my social media feeds and to purchase books written by black authors.
The Mayor of Washington, DC used her power to support the movement in an awesome way. As the US President dog-whistled white supremacists with inane words, Muriel Bowser made a statement that even he couldn't miss.
I consider myself fairly evolved. Pretty woke. But I'm recognizing the work I still need to do. I'm currently reading The Skin We're In by Desmond Cole and I'm noticing and analyzing my reaction to it.
Cole takes the year 2017, month by month, and documents black Canadians' struggle for racial equality. He reminds us of incidents we'd forgotten and tells us about others we never knew. I found myself bristling at his descriptions of this "white supremacist" country, which is what we non-racists tend to do. (I couldn't tell you what a racist would do, besides not bother to read this excellent book.) It's a reflex that happens without thinking. My brain would create a justification or different perspective on various things and I'd have to stop myself and think, "This is his story. HIS truth. Just accept it and learn."
This is one of the things we're finally driving into our consciousnesses. We've imposed our own realities onto others whose lives are very different. It's what I'm doing my best to stop, on a personal level. It's not easy, it's not comfortable, but neither is anything else worth doing. Discomfort leads to growth.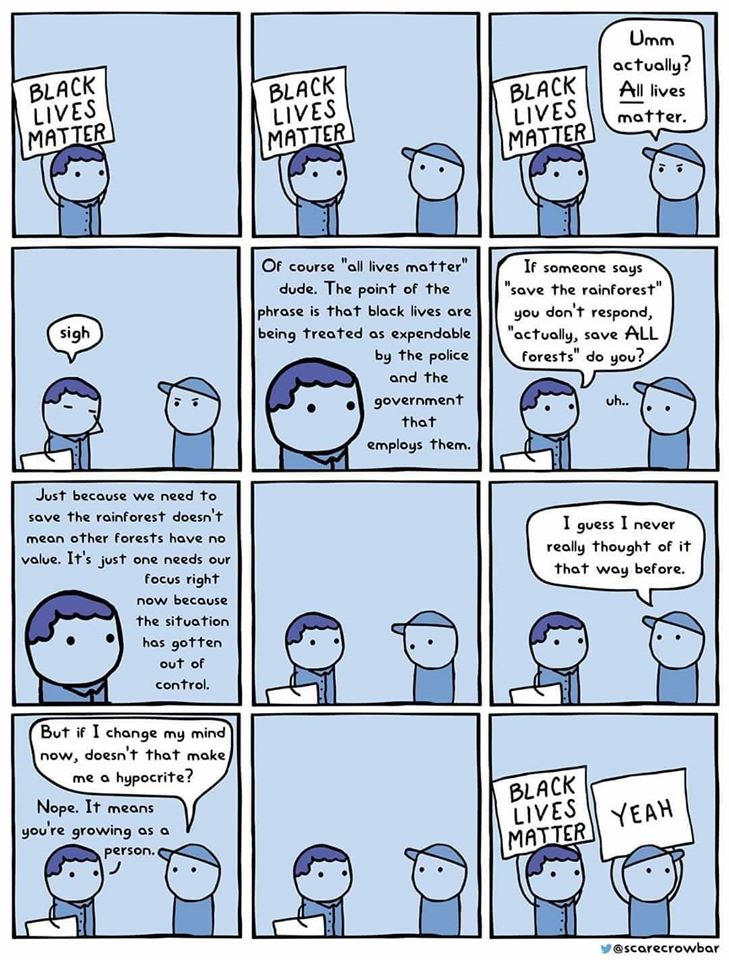 My biggest takeaway so far from reading, listening and learning is about something I've done unintentionally that's hurtful to my black friends. By responding to racist incidents with, "I can't BELIEVE this is still happening", I'm telling black people, "I don't see you. I don't get it and I don't believe it unless it's right in my face". Expressing surprise over racist acts is a denial of the reality for people who see it, feel it, endure it every day. It's white privilege illuminated.
This is similar to comparing Canada's racism problem favourably to the situation in the U.S. When we say, it's not like it is in the States, or, it's not as bad here, we're also denying the reality of it for so many Canadians.
I didn't know. Now I do and I'll do better.
I'm about one-third of the way into Desmond's book and I'm so glad I chose it. It's not as if this is the first book I've read about racism, or by a black Canadian, or that made me feel uncomfortable about my own reactions. But there's much more to The Skin We're In than a documentation of incidents of racism. Learning about the way Desmond Cole was treated by The Toronto Star alone is worth the cover price. (He used to be a columnist at the paper.)
I'll continue to read, seek out documentaries, and follow along on social media with my mouth shut and my heart open. I'll try as hard as I can not to impose my own biases on the stories I'm told. I promise to learn, be a better advocate, and a part of the solution. Black Lives Matter. What are you going to do?