Online and curbside shopping in the pandemic era has been anything but smooth. For a while, it was next to impossible to get a timeslot for grocery pick-up. Deliveries take a lot longer than advertised. Canada Post has been backed up like a taster in a cheese-making contest. We've all had to adjust. Some of us take it better than others.
These times separate the well-run companies from those that simply don't get it, pandemic or not. My little beefs are with things that are so ordinary, they'd occur regardless of the times we're living in. Some examples:
Lying Liars Who Lie
Dozens of London company owners listed themselves on a local website touting those who were still operating despite the lockdown. Over a few weeks, I attempted to purchase from five of them – FIVE! – and got no responses. It's clear that they saw the listing as free advertising and weren't operating at all. Dumb move. I won't forget who did it. I try hard to shop locally but what incentive is there for me to keep trying when I'm just wasting my time?
Curbside Pickup That Isn't
Rather than brave the unpredictable human element in the confines of a local big box store, I ordered a couple of items to pick up from a company whose name rhymes with blows. It wasn't any quicker than delivery but that's okay, I understand the challenges they're facing. What I encountered a week later, once my order was ready, wasn't as easy to comprehend.
I pulled into the proper curbside parking spot and called the number posted on the sign. No one answered. I called again. It rang into oblivion. I waited a few minutes. (Checked email, scrolled Twitter) Still no answer. I had no choice but to go inside. The woman at Customer Service said, 'Oh they're probably on break'.
Go back to your vehicle and wait, she said. A guy brought the panels I ordered but not the deck waterproofer. When I asked him about it he said it wasn't on my order.
I had to go back in a second time and endure the skepticism of staff whose first assumption was that I was trying to scam them. It finally got sorted out and they apologized. But this is not something I'll do again.
I did a pick-up grocery order again last week with a company whose name rhymes with blah-blahs. It's their process to put a pending charge through on your card on file, to make sure it's valid. The amount is usually about 35% higher than your order. (I don't know why, they just do.) The charges disappear within a day or two.
This time, they put through two pending charges in the same amount. Someone made a boo-boo. I called and the guy at customer service mansplained "pending charges", which I already knew, but wouldn't acknowledge that there were two. So, what happened? You already know: one of the pending charges was removed. The other stayed. That meant a second call and thankfully a more understanding response. The charge was removed. But they needlessly made me jump through hoops.
Tell Me Bad News Up Front
I only want someone to tell me what to expect and I'll adjust accordingly. If my new whipper-snipper is going to take three weeks to deliver, that's fine. Weeds won't defeat me! But communicate that.
I've worked on enough websites to know how simple it is to add an update or change some text. However, to be fair, I've also worked at enough corporations to know how many layers of bullshit there are before that can be done.
SIDEBAR: When I worked at CJBK I wasn't allowed to post on the website. CTV Corporate decided that CJBK's news should be populated and managed only by CTV staff. (Lowly radio journos couldn't be trusted!) So, I took angry calls and emails calling me an idiot if there was a mistake, but I wasn't allowed to fix it. Sometimes it took hours to correct what I could have done in a minute.
If an e-commerce site proclaims, "we ship in 3-5 days", that's what shoppers will expect, and that's where frustration comes in.
Some companies send an order confirmation email advising that shipping times will be longer than anticipated. I appreciate that. Everyone and their monkey wants something right now, and if the monkey's selection is ahead of mine, I'm good with that. I just want to know. (And I'd like to know how that monkey got a credit card to order 100 lbs. of bananas.)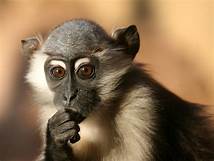 Talk to Us
I ordered piece of business-related technology from a company whose name rhymes with maples. The item shipped lickety-split but didn't arrive. Finally, I received an email advising me that the courier couldn't find my house. He'd try one more time and if he failed, the item would go back and I'd get a refund. The email told me to deal with the issue on the maples website chat.
I assured chat-person Evangeline O (if that IS her real name) that I was a real person living in a real house that several couriers have located. Could I talk to the courier or their dispatcher? No, I could not. Could she pass on directions? No, she could not. My phone number is on the order – could someone call me? No, they could not. So, why are we chatting since the email advised me to do this? Because we need to tell you that after one more attempt, the item will go back to the warehouse.
You've only got the same info as the email I received? Thanks for that.
To my surprise and delight, the third time's the charm and the item did arrive.
First World Snags
I'd love to return to in-person shopping but I'm still super selective about where I'll go inside. If only everyone would follow protocols, stay home when they're sick, wear a mask and remember social distancing. I did pop into Shopper's Drug Mart for one item last week, and three different women nearly crashed into me down those narrow aisles. One was wearing a mask. One wasn't, and was coughing. At the cash, there are stickers on the floor that everyone seems to obey. Elsewhere, not so much.
Although it was an opening day stunt, I think the German bar that asked patrons to wear hats with pool noodle extensions had the right idea. Otherwise, we forget. We've been in each others' spaces for a long time. The new normal takes patience and persistence. And it's definitely separating the companies that have it together from those that don't.