Over the years, I've received loads of emails and messages from people who were grateful that I taught them about sepsis. They'd never heard of it and now know it exists. Maybe that knowledge could save a life. So, why is it that I can recite by heart the one negative email I got?
"Yeah, we know you almost died. Blah, blah, blah. Get over it!"
That came in on Sepsis Day, which isn't even officially a thing yet because advocates are still working on trying to have it declared by the WHO. Same as Sepsis Month, September, which starts next week.
This leads me to wonder what "getting over it" means. Sometimes people only hear the tone of the message and not the words. They assume it's self-pity when, in my case for sure, it's gratitude. In 2012 I made it through by the slimmest of margins and promised myself I'd spread the word about sepsis any time and anywhere I could. Later, I happened to host a show with a man who lost his son to the same misunderstood, misinterpreted illness, who has the same mission in life. So Ken Eastwood and I discussed it once a year. We told our stories with the best of intentions: helping others.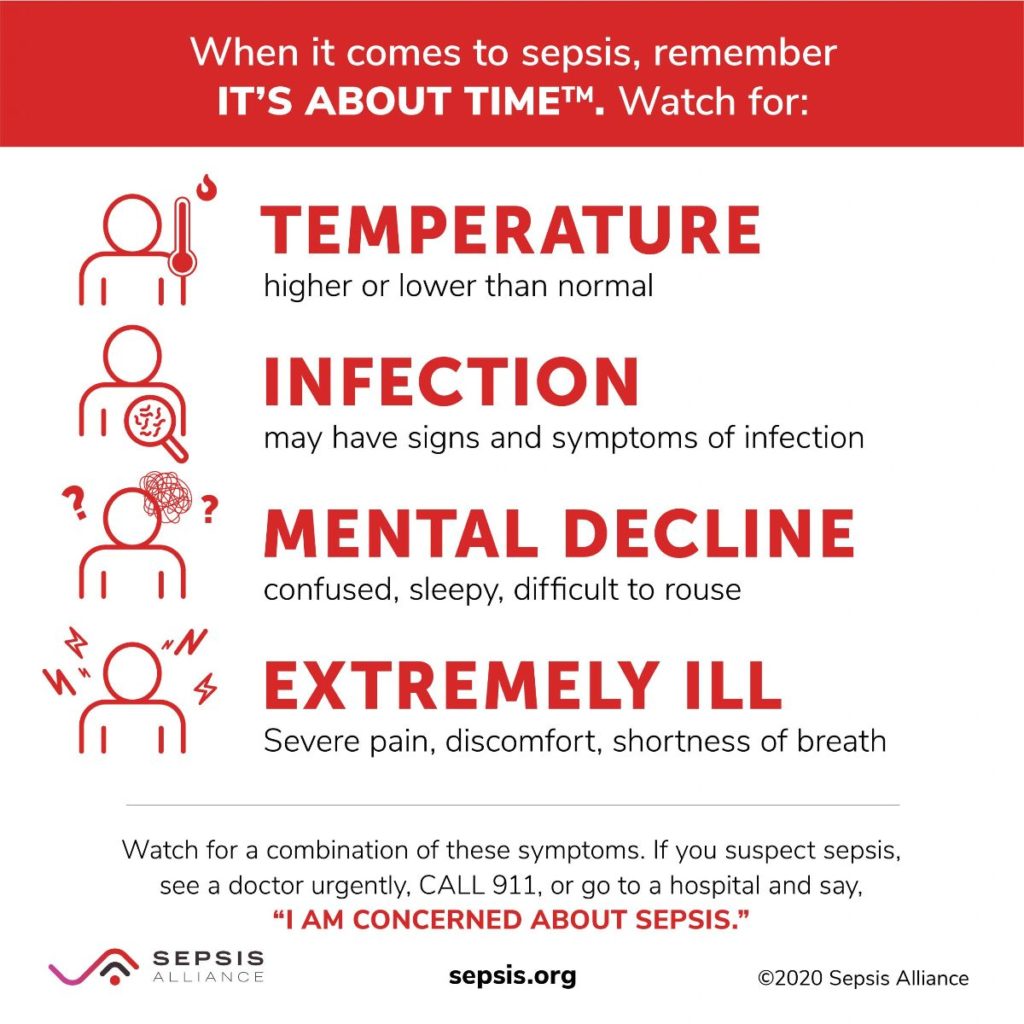 Last week, Joe Biden mentioned his personal story of grief and loss in his nomination speech at the Democratic National Convention. His words prompted this tweet from an alleged journalist/human being:

In case you're hoping the tweet was misinterpreted as negative believe me, it was meant as a shot. That's how a man with genuine emotions over losing two children and his wife is interpreted by a clump of cells that's trying to shop its book.
I know that talking about one's health or trauma can be super boring. When I was recovering from sepsis, some friends obviously distanced themselves from me. It caused me to reconsider whether I was a Debbie Downer. A serious illness reminds people of their own mortality. It hurt but I got it. It wasn't about me; it was them. And that's how I have to interpret any criticism of discussing my ordeal in hopes of sparing others from it.
I will never stop talking about the signs of sepsis. People die because they don't know they have it. Just the phrase, "I am concerned about sepsis" would have made a world of difference in my case, but I simply didn't know.
Everybody has a story. Some have deep and lasting trauma. Lots of people have brushes with death. But this one is mine and while I'm over it, I'm not going to stop sharing it, in the hopes of preventing more cases like it. Otherwise, what was it for?