Well, my friends, we continue to hide out from this pandemic wave, and you know what that means? Naps! But, it also means screen time, and I want to tell you about a terrific movie I recently watched with my people.
To be honest, I'm not a big fan of the whole motion picture genre. My attention span is more Tik-Tok than Titanic. I can think of only a few films that I truly enjoyed.
There was Shrek 2, starring my matinee idol, Puss N Boots. He's the coolest swashbuckling cat in the land.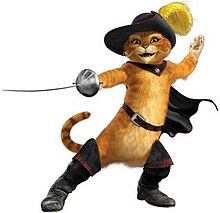 And of course, The Lion King, where hyenas are lunchmeat and the big cats are all that.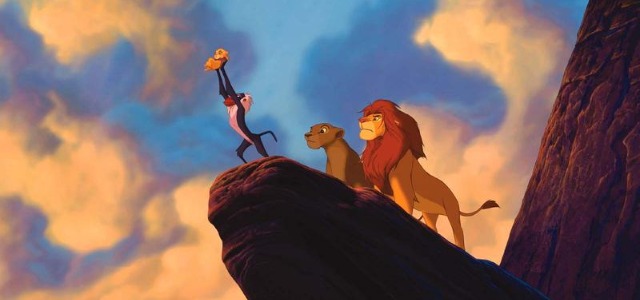 Months ago, my human beans purchased a subscription to Disney's streaming channel, Disney+. This was when the record-breaking musical Hamilton came to Disney, and my people reasoned that the cost of the channel was a mere fraction of a ticket to see that show on Broadway. Not to mention the fact that getting a ticket was impossible, since live shows shut down for the pandemic.
Hamilton did not disappoint. Them. As for me? I felt it didn't live up to the hype. All of that action, so many characters, singing and drama and not ONE cat? Please!
Anyway, since then my people have also enjoyed Disney classics and some wonderful documentaries on the National Geographic channel. Will Smith's One Strange Rock was a standout. And then along came the Pixar movie Soul.
This animated feature purports to take viewers to the afterlife. If 'all filthy dogs go to heaven' there must be a super-duper heaven for my superior species! But that's a discussion for another day.
I give the movie Soul one paw up. Yes, yes, vocal performances by Jamie Foxx, Tina Fey, Angela Bassett and Questlove are terrific. The animation is rather mind-blowing. But – and I say this with a tear in my eye – there is only one cat. And he doesn't show up until halfway through the film! When he arrives, the movie finally becomes watchable!
I'd suggest fast-forwarding until you see the generous proportions of Mr. Mittens. He is, after all, the runaway feline upon which the entire plot rests. JJ Abrams, Peter Jackson, James Cameron – take note! Put a cat in a lead or major supporting role, and you've got yourself a hit! Hollywood, what are you waiting for? There are scads of talented felines just waiting for their big break. I promise you, this is the key to putting tails in seats.
I, for one, am available to take over the giant hole in entertainment left by my dearly departed muse.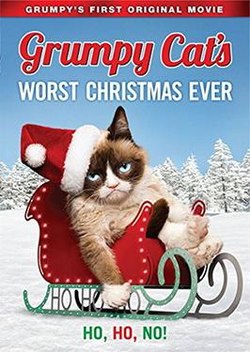 I've been working on my frown. Mr. DeMille, I'm ready for my close-up!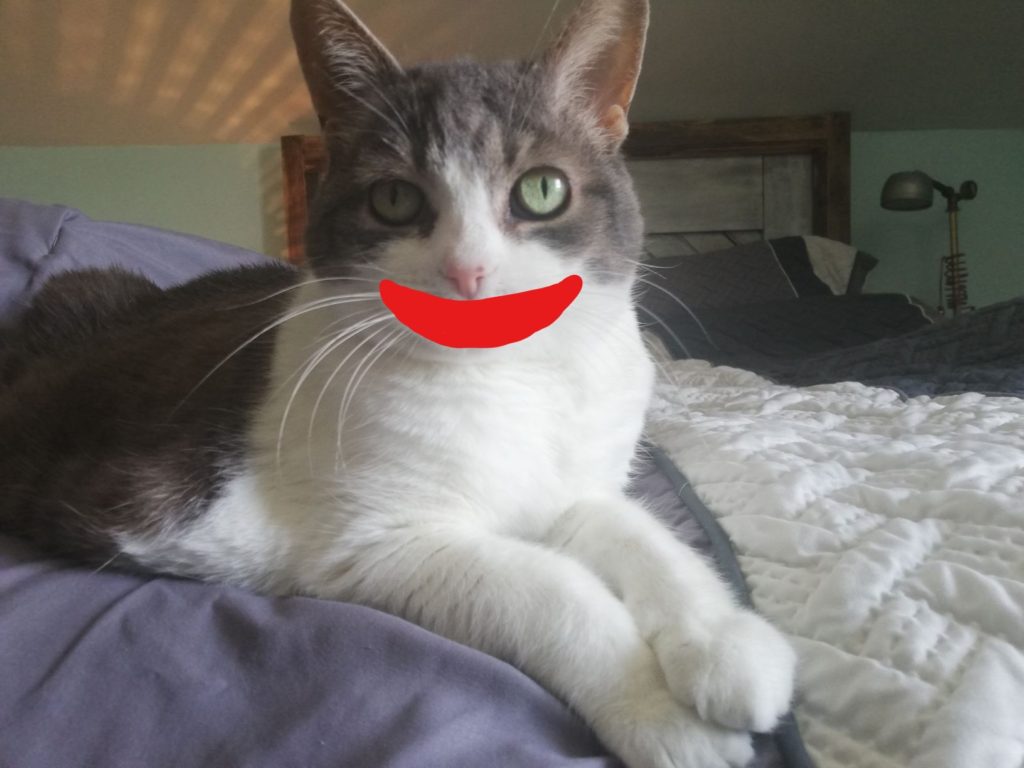 Perhaps being grumpy isn't my thing. I'll work on it.
In the meantime, do check out Soul but note that it's not really meant for kids. It takes its time, it breathes, and surely the youngest of human beans would find it boring. Also, the idea of souls popping in and out, and a man possibly meeting his demise several times, might be confusing at least and upsetting at worst. So, skip the cat-less set up at the beginning and get right to the Oscar-worthy performance by Mr. Mittens, playing himself, until he is accidentally inhabited by another character – I won't spoil it here. Just get your bowl of crunchy snacks ready and settle in for the ride.
And if you don't have Disney+, may I suggest a repeat viewing of one of my previously mentioned faves? Or perhaps visiting YouTube and typing in the search term: cat videos. There are enough to keep you entertained until the year 2033!
Your friend,
Miss Sugar