Wondered, whatever became of me! You probably recognize those phrases as the opening lyrics to the WKRP theme song. This post is about living on the air. Specifically, the AM air.
Social media types shared and talked about this piece on AM radio by Alan Cross last week. If you were there, you know what it was like when AM was king of the airwaves. As kids, so many of us took our little transistor radios under the covers and listened late at night. We were inspired by the DJs – for me it was Scott "Hollywood" Harris on CKOC 1150. And at night, signals bounced in from far-off exotic places like Detroit. Oooooh.
I got into radio as FM was coming into its own. Great talents like Scruff Connors on Q107 made me late for college classes. But people will be shocked to read about regulations the CRTC imposed on FM stations.
Oh, how well I remember the "non-hit" rules. 49% of FM music had to have never hit the Top 40. We had to prove that on demand, if asked. Mosaic programming meant we had to present a percentage of spoken word content. I think we were supposed to bore listeners into going back to AM. And 1/3 of the music had to be Canadian (CanCon). It was a challenge to make something listenable and to choose music that sounded familiar, even when it wasn't. Someone once described the format of the FM station I programmed as, "a good song followed by a bad song". Thanks, CRTC!
FM's sound was so superior that regulators tied one arm behind its back to give AM a fighting chance. FM show hosts took calls from listeners wondering why they played so much crap. AM stations struggled unless they became rare powerhouses like 680 News, Toronto.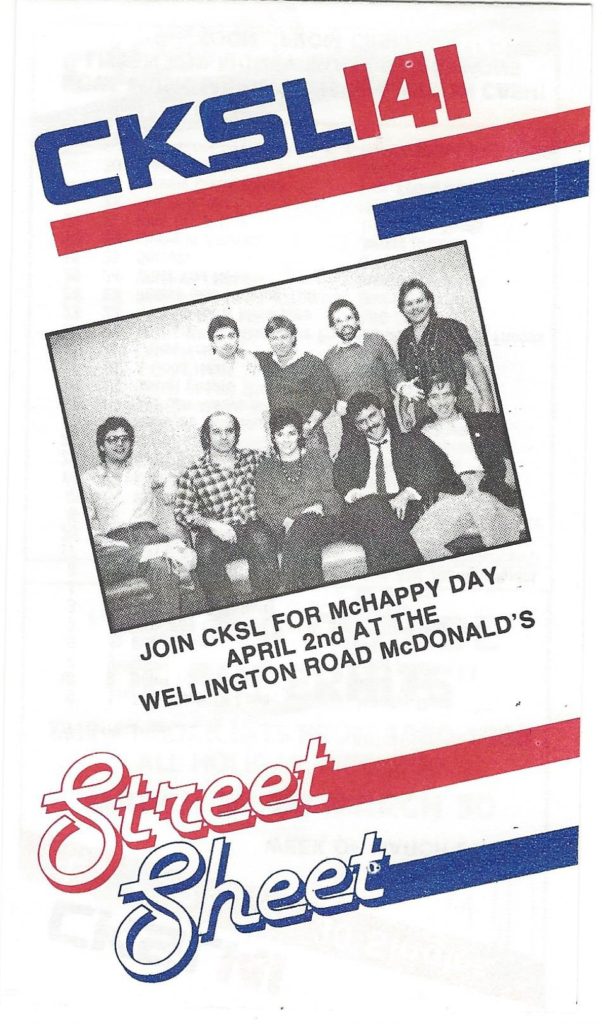 I had the privilege of being on air at CKSL 1410 in London in the mid-80s. It was Top 40 and competing head to head with CJBK 1290. The drive for supremacy was fierce. We were live 24/7, as were other stations back then. And now? Bell Media powered down 1410 for good in 2016. It was Funny 1410 then and needed a new transmitter. It simply wasn't making enough money for Bell to consider the expense worthwhile.
What will become of AM radio? Rumours often circulate about more AMs hitting the chopping block. Alan Cross suggests AM is not long for this world. But I've been hearing about the demise of AM radio since I got into broadcasting. Talented people still populate the AM airwaves, working hard to make them entertaining and informative. It will take someone with an innovative use for the signals to keep them alive.
Now, back to the inspiration many of us felt while watching WKRP in Cincinnati. (It was an FM station, by the way.) Through my long career, I worked with every stereotype from the show. But there were more Dr. Johnny Fevers than any of the others.