Nothing you can say can tear me away from my guy.
Nothing you can do 'cause I'm stuck like glue to my guy.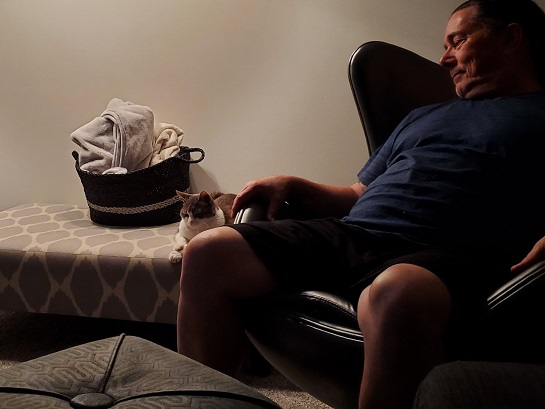 I'm stickin' to my guy like a stamp to a letter, like birds of a feather we stick together.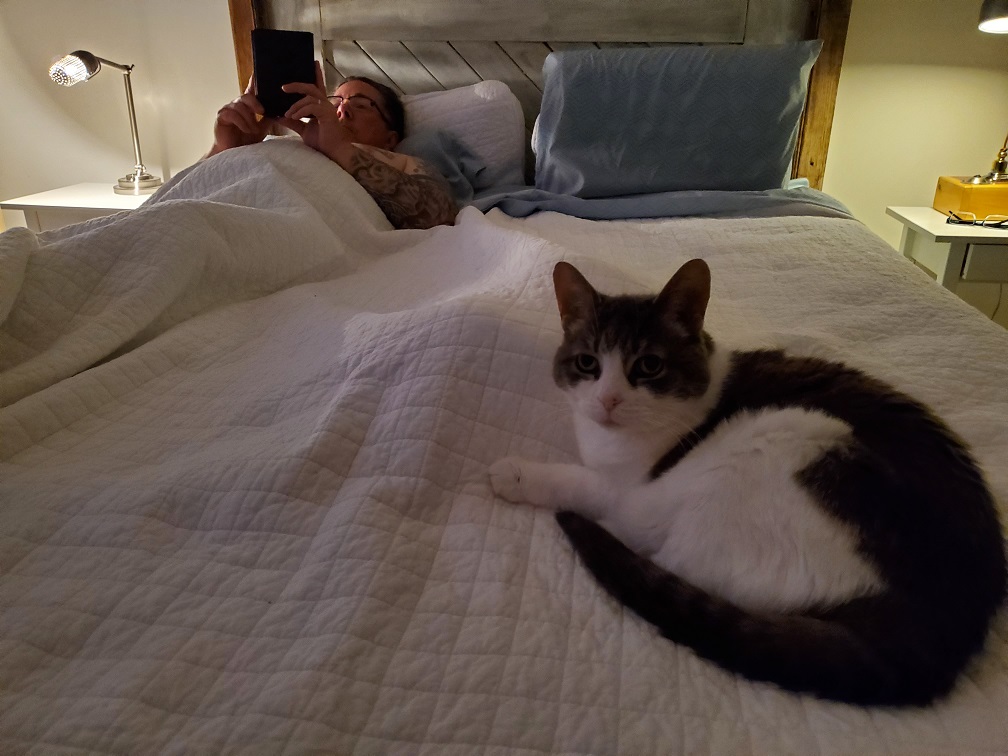 I'm tellin' ya from the start I can't be torn apart from my guy!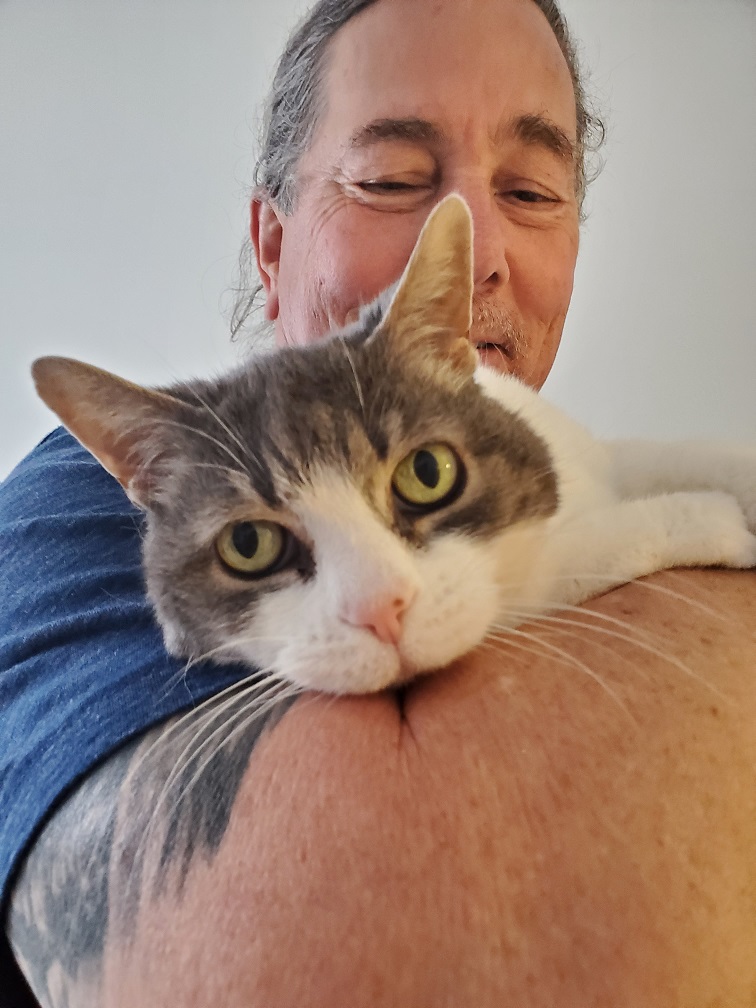 Happy Friday, my little sunbeam chasers! As you can tell, I'm holding a gleeful song in my heart for my main man. He of the opposable thumbs, my human treat dispenser, the human bean with whom I've formed the strongest bond.
I've praised him before but he just makes everything so much better – he deserves to be praised again!
My hope for you, my little string biters, is that you have someone you can count on like I count on him. Be they bean, beast or filthy dog.
Have a wonderful weekend!
Your friend,
Miss Sugar