London is the largest city in Ontario without a green bin program. "It's coming later this year", they say. Forgive my uncharacteristic cynicism but I'll believe it when I see it!
More than a decade ago, I was composting everything organic, even dog poop, in Toronto. Longer than two decades ago, Derek was using a green bin in Guelph. It's embarrassing that it's taking London so long.
However, not all Londoners are sitting on their hands waiting for this problem to take care of itself. Reducing food waste – and waste of all kinds – is a big concern. We composted at our London home and out in the wilds of the country. Here in Port Stanley, not a green bin town, we're still trying to figure it out.
This is my bag of shame. I bought this massive bag of popcorn before a family event partly to make people laugh and partly to feed them. But of course, there was so much food that hardly anyone ate it. And my sister-in-law made me take the rest home!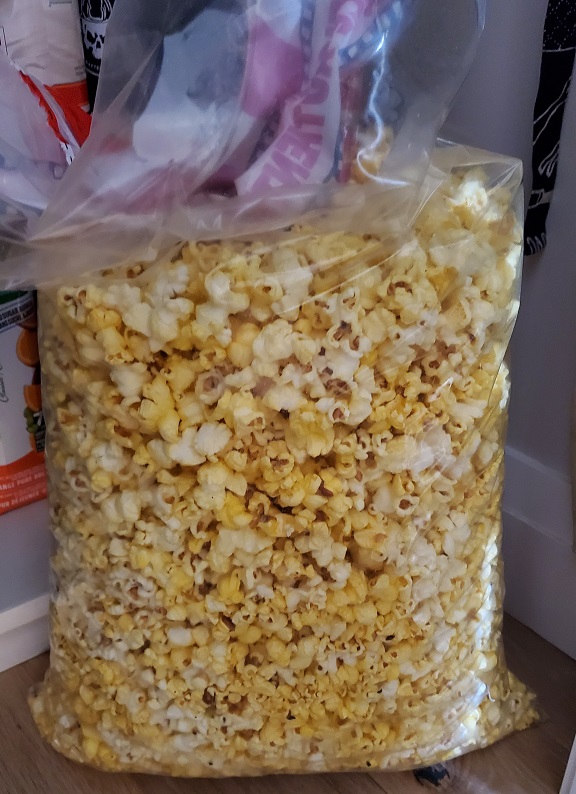 Derek and I have each eaten a large bowl of it. We love popcorn. But it's far too salty and turned us into prunes. So now what? Do I stuff pillows with it? That's a lot of volume for one garbage bag. I can't bear to throw it out. Thanks to my indecision, it will probably stay on the pantry floor as long as we live here.
Food waste makes up 45% of all the stuff in London landfills. Eliminating it and all other waste is just one of the goals of Reimagine Co. of London, a zero-waste shop and grocery store that's growing in popularity. They're a great source of info, too.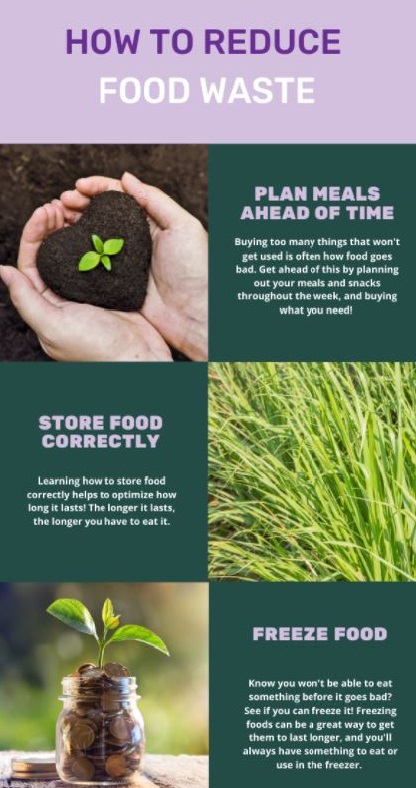 Most of us know that a wilted onion is still great for making soup. I accidentally let some sweet potatoes meant for baking dry out but, they were awfully good bathed in olive oil and roasted. Creativity certainly helps.
I love our little chest freezer. When something perishable is on a crazy sale, I buy it and throw it in the freezer. I freeze single portions of chili and other dishes for quick lunches. We waste a lot less food but it's not nearly 0%.
No one should feel guilty about this if they're trying. I try but I could certainly do better. London's landfills are expected to be at capacity by 2024. Someone, somewhere is scoping out places to bury more trash, no doubt. But wouldn't it be great if they didn't have to?