Hello my little toe stretchers! My human bean Mother is currently narrating an audiobook about training filthy dogs. Being the optimistic, inquisitive person she is, she has asked me to explain how to train a cat. "Go to the source" as her journalistic instincts continue to guide her. She doesn't ask much of me, really. So, I decided to comply. What follows is my complete guide to training a cat.
It can't be done. Give up. The whole time we're together, cats are training you!
I'm happy to be of help!
But seriously, just be glad that we are born litter-trained and know that if absolutely necessary, we can catch our own food. Unlike the stupid dog that wouldn't know how or what to trap for its dinner. Man's best friend? More like man's big, hairy, filthy, dumb dependent!
But I digress.
And now some news. Mother is going on a trip, my precious, and without her fingers on the keyboard I have no voice. So, we will both return after she comes back from the wilds of BC! She asked me to post this photo as a hint about what her excursion is about, albeit with a better ending. And possibly fewer guns.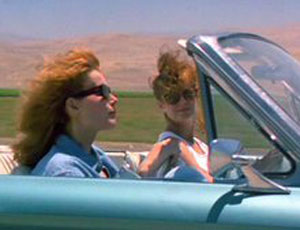 Until then my little furniture scratchers, I remain your (delightfully untrained) friend,
Miss Sugar