ImPort Stanley is weekly series about life and discoveries as a recent "import" to Port Stanley, ON.
Full disclosure: I've never stayed in a Port Stanley hotel. However, several friends have. Some return year after year to stay in the same spot. That tells you a lot. We're fortunate to have room for our guests to stay. But any more than 2 will have to read this page and pick out their best option!
There are lots of cottage rentals and AirBnBs in our little town. Plenty of investment-minded people buy rental properties that practically pay for themselves during peak season. A couple of our neighbors purchased their homes to AirBnB until they retire here. One even secured a long-term rental over the winter. They're smart, too, because they require a 3-night minimum and charge more than $300 per night. As neighbors, we're grateful that fly-by-night party people seek cheaper, shorter stays elsewhere.
There's something charming about staying in a storied hotel while you're here. Summertime bookings fill up fast in Port Stanley's four inns/hotels. Fall is still busy as the town receives visitors who aren't as fond of humid weather and packed beaches.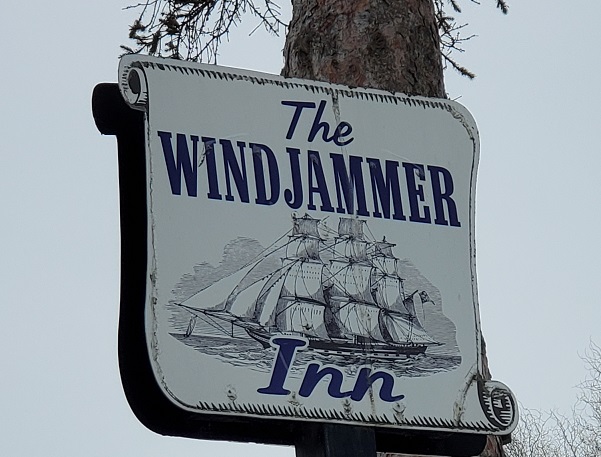 My hair stylist (Hair on the Harbour) says The Windjammer Inn has the best food in Port. It's on the main beach side of town, and it's quaint, with just five rooms. It's also pet-friendly and just a short walk to the main beach. Winter rates* are about $170/night and when I plugged in June 2022 dates, rates went up $5.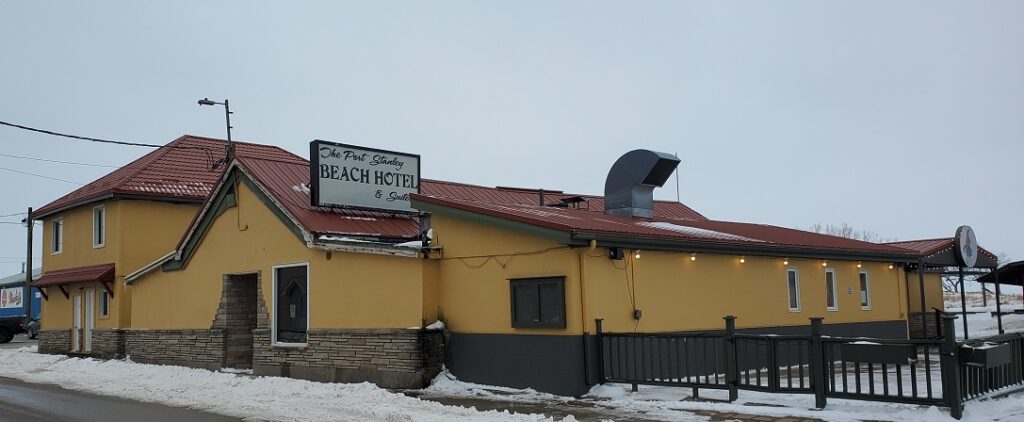 Overlooking the main beach is the Port Stanley Beach Hotel. It has 9 guest suites and a penthouse, as well as its own restaurant, The Buccaneer Bar and Grill. I've tried the perch almost everywhere in Port, and this place has my favorite. It's kid friendly but doesn't allow pets. Rates are posted without having to enter dates – they start at $113 and go up around $50 per night on weekends.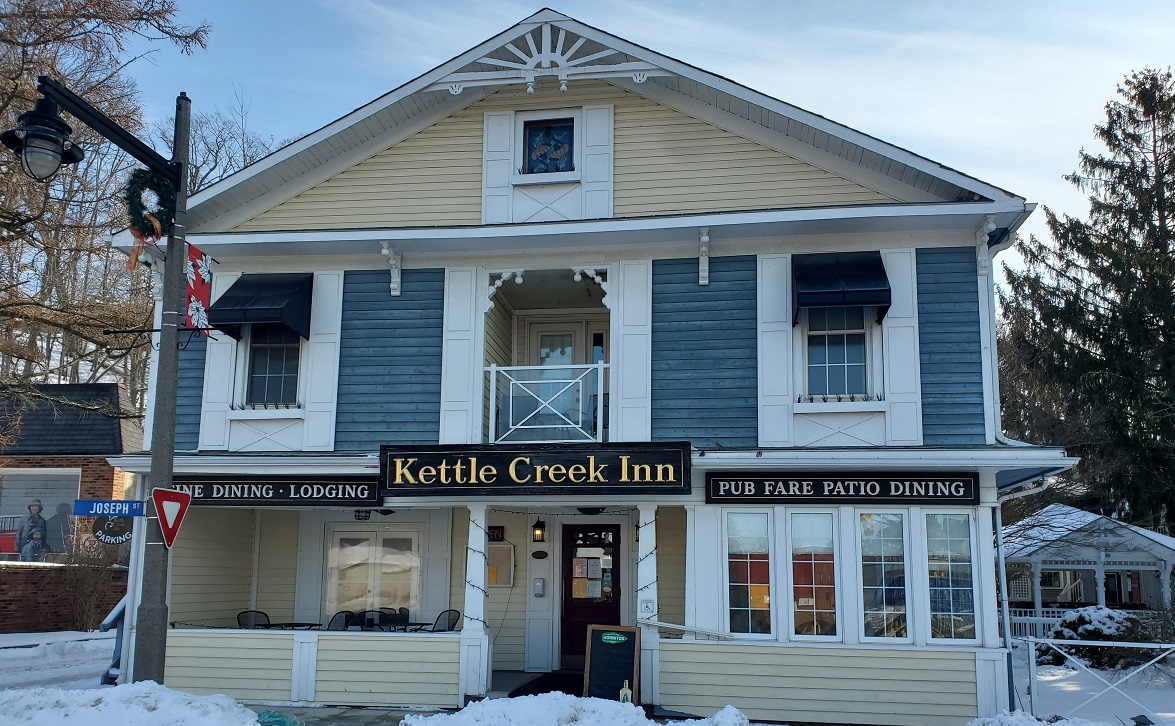 The Kettle Creek Inn, the oldest inn in town, is at the bottom of Schoolhouse Hill, and in the shopping district. It's closer to Little Beach. You'll notice two huge ceramic frogs out front. And there's a lovely courtyard/patio on one side. I can vouch for the food – it's terrific. They have guest rooms, luxury suites and a studio apartment. Room rates* in summer start at about $180 per weeknight, go up a bit for summer weekends, and fall by as much as $55 in winter.
Constructed in 1849 as a summer home for the local Port Stanley Justice of the Peace, the main building first became an inn in 1918 but was significantly restored and expanded in 1983 and 1990 by the current owners.

Kettle Creek Inn
When friends of ours here in Port had to isolate after coming home from the US, they ordered dinner from the Kettle Creek Inn every night. Someone from the Inn took their meals to them. That's not what they do, but it's what they did for long-time customers who were stuck inside and needed some TLC. Totally Luscious Cooking.
That brings us to Inn On the Harbour, which consists of three hotel properties located a stone's throw from Kettle Creek Inn, in the heart of the shopping area. There's the main inn, with 12 rooms and beautiful views of the harbor and Lake Eire. The Little Inn sits beside the main inn and has partial harbor views.. The third one is Telegraph House. a 19th century heritage home across the street.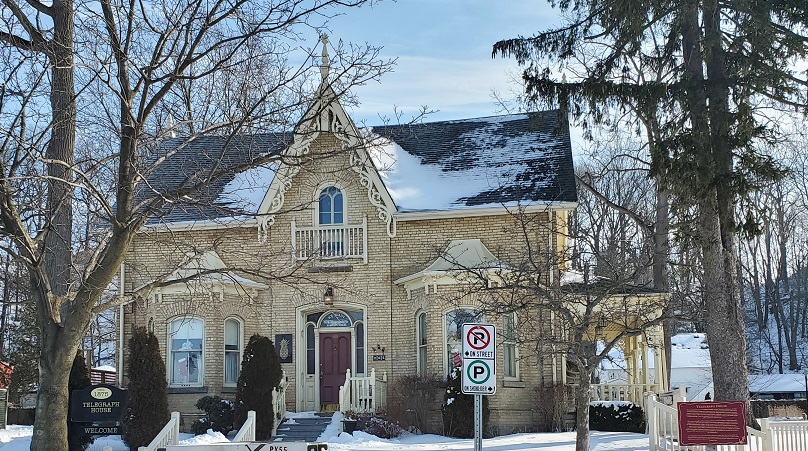 Winter rates* start at $125 and rise by $100 bucks or so in peak season. The Edible Journey serves breakfast and lunch at Telegraph House. When you want dinner, you'll need to check out the town's many restaurants, and lovely coffee shops, but you'll probably want to do that anyway. (That's a story for a future post! But keep in mind that many restaurants are closed Mondays and sometimes Tuesdays.)
Despite the Inns, AirBnBs, cottages, and all the other rentals, if you decide not to make a reservation and find yourself in need, there are motels and hotels in St. Thomas, about 10 minutes away.
Like anywhere you go, it all depends on the experience you want, and your budget. Do you insist on a water view with breakfast included? Or are you happy enough to stay in town with a short walk to get food? How close do you need to be to the beach? And which beach? Keep in mind that the closer you get to Main Beach, the more likely you'll experience a party atmosphere at night. That's what many tourists are looking for. But some are not.
Remember, Port Stanley is a mullet! Business in the front (the shopping district) and party in the back (over the bridge toward Main Beach). ~Jonny Harris, CBC's Still Standing.
*These rates are a result of me poking around on each property's website. They're meant to represent general information for this moment in time. Prices may vary. Your experience may differ. As much as I've loved the convenience of booking with Expedia and Trip Advisor, I've learned you get the best rate by dealing directly with the property.