I spent last weekend in Toronto attending the VO North conference; a gathering of voice-over pros and those who want to be.
Throughout the weekend, nearly everyone murmured that it was a "weird feeling" to be around so many people. Voice-over conferences, especially in Canada, don't happen frequently anyway. For most of us, it was the first big gathering since COVID isolation interrupted our lives.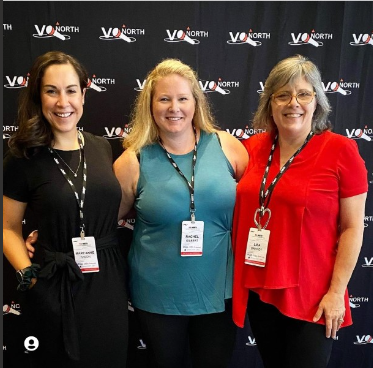 THE HEAT WAS ON
It was hot. Sooooo hot. Partly because of the large collection of humans. Also because of the beautiful Pantages Hotel's struggling cooling system. Those of us with radio backgrounds have heard this before about the old buildings we've worked in. "If we drop the temp any lower, the A/C will freeze!" Hotel staff placed tall fans in the smaller seminar rooms and loads of ice water was available. Two rooms were set aside for cooling. My go-to was the larger lunch hall, beneath the A/C blower.
Conferences are energy-suckers by nature, no matter how fascinating the subject matters. And we voice-over people can discuss the nuances of our craft endlessly. But this one, because of its timing, seemed to suck the life out of even the most energetic among us. At times, I needed to flee and find a little solitude. Others were doing the same. Our brains were full to capacity. The sheer energy of so many people talking, jotting notes, just breathing in close proximity – it was a new and draining sensation after so long. The experience bound us together as we hustled to the next panel session.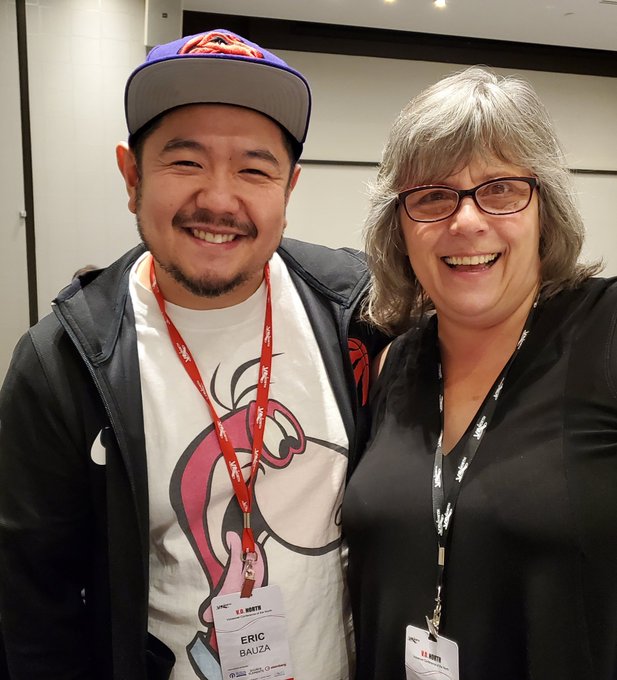 CLOSE TO PERFECTION
The event was virtually flawless. Seminars went as scheduled and everything felt crisp and professional. Credit for that goes to the organizers and their volunteers. Tanya Buchanan of Ta-Da! Voiceworks and voice talent Dervla Trainor ran a tight ship. They brought in experts from Canada, the US, and a few other countries, to share their knowledge and best practices. Lunch was delicious! And the Saturday evening mixer, although stinkin' hot and way too loud, was a good time. We all had scratchy throats on Sunday from yelling over the music.
Related: My Voice-Over Ten Commandments
Much of the content, I felt, was aimed at newbies who don't yet have experience. BUT that doesn't mean I didn't learn anything. There's always more to learn. The casting director sessions were my faves. Staying relevant and on top of trends is key to booking work. Anyone who thinks they know it all will have a lot of free time on their vocal cords.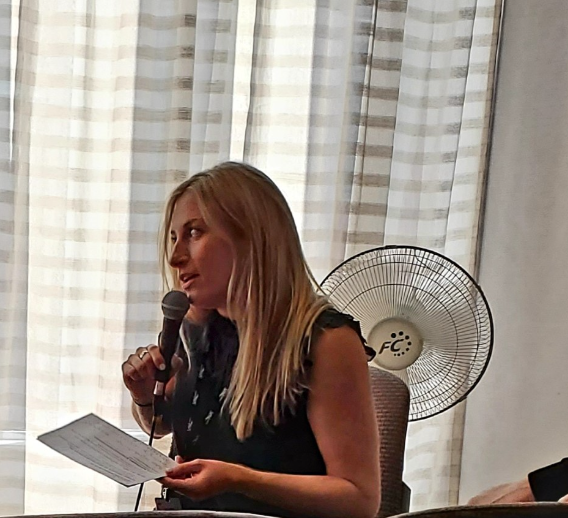 Huge gratitude goes to Tanya and Dervla for putting on VO North, which they have already announced is the final one. Mounting a trade show is a massive undertaking. It was a rare occasion for networking and information gathering in this mostly solitary line of work. And to lure us out of our basements and vocal booths for some socializing that we can write off at tax time.