There's always something to look forward to in this village!
Toy Story
We happened upon the new owner of the building that used to house Papa Joe's Pizza on a recent walk along the harbour. He was attempting to pull an old HVAC unit off the side of the building with a chain attached to his car bumper. On a later walk, we noticed he had been successful. His buddy told us they were pulling out obsolete restaurant equipment and other junk from within.
A sign on the window says a toys and collectibles shop is coming in the spring. That will be a nice neighbour for the Little Beach Shop on Main St.
PJ's Epic Eats at Main Beach is teasing us about forthcoming pizza. They say they'll fill the gap left behind by the exit of Papa Joe's. Details to come.
It doesn't get a lot of attention, but there's a little restaurant at the Shell station on Sunset Drive. My in-house breakfast expert says they do it up right. Something to think about if you're on the outskirts of town.
What the Dickens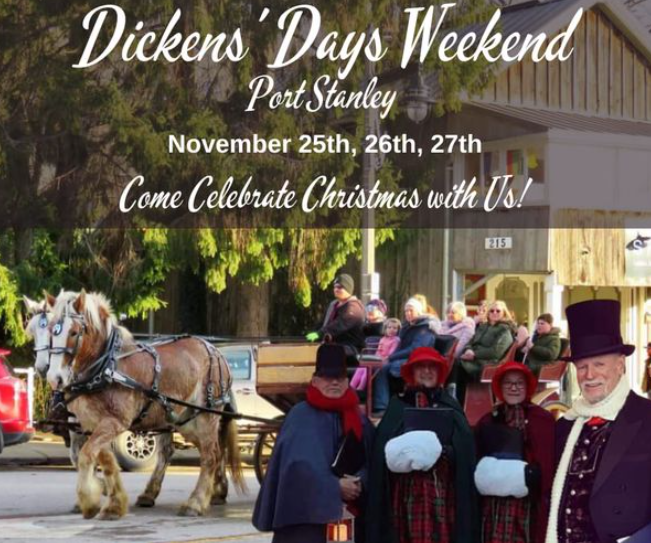 Dickens Days weekend isn't far off. Port Stanley transforms into an 1800s village with a Town Crier, carolers, a Christmas market, and every merchant offering something special. (Note – as of this writing, last year's schedule is still up on the BIA website.)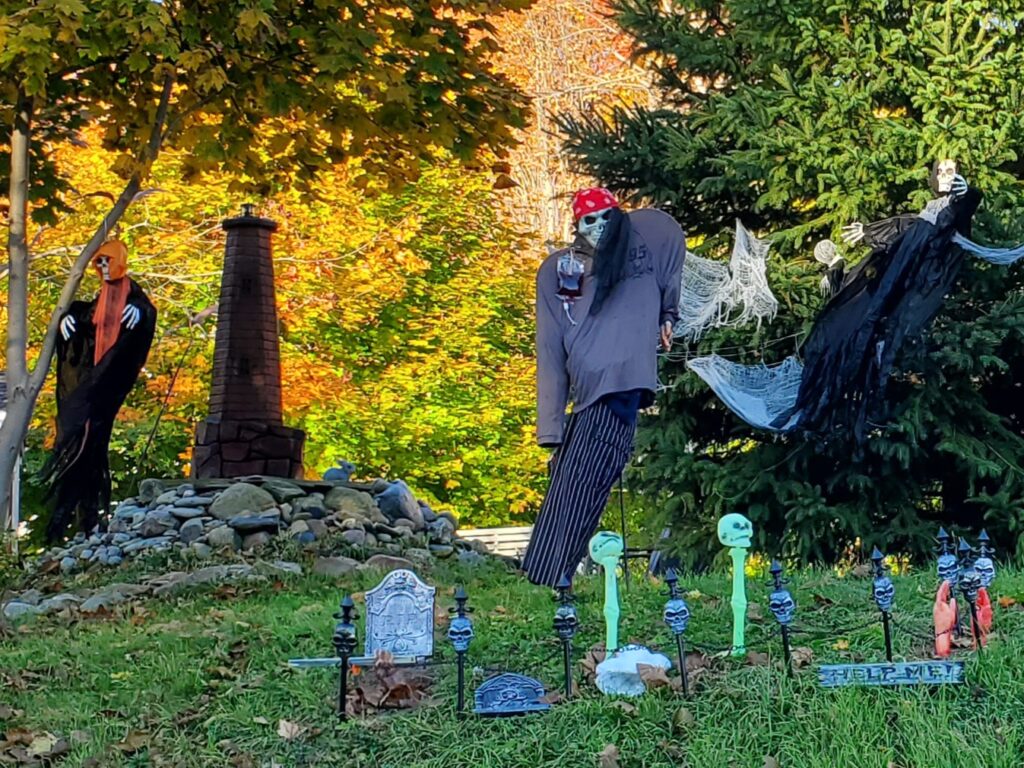 Care, Comfort, Quality of Life
Ground will be broken next March to build Elgin County's first hospice. We are the only part of Ontario that doesn't have such a facility for palliative care. A hospice made my Mom's end-of-life experience painless and, frankly, joyful. They treated her like a rock star and made her feel loved and important. Last week, a donation from Doug Tarry Homes brought our hospice $500,000 closer to its goal. It will be built at 2 South Edgeware Rd. near Waterworks Park.
Lots of last-minute activities and one-offs pop up here and there too quickly for me to list them. However, if you have an event in Port Stanley coming up, I'd love to help spread the news. Let me know in the comments or via email. Meantime, enjoy the spectacular colour changes, crisp walks around the village, and of course, Halloween!