You might know what it's like when a pet is sick. The guilt and the concern. Their little lives are fragile, especially when they're seniors.
I'm not going to explain what happened to Cuddles in detail. Let's just say the issue is at his tail end. The vet assured us we couldn't have seen it coming or prevented it. Now, Cuddles is once again wearing the inflatable cone I bought here at Ports Pets the last time he was sick. The vet thought it was a great alternative to the horrible plastic funnel he had to offer.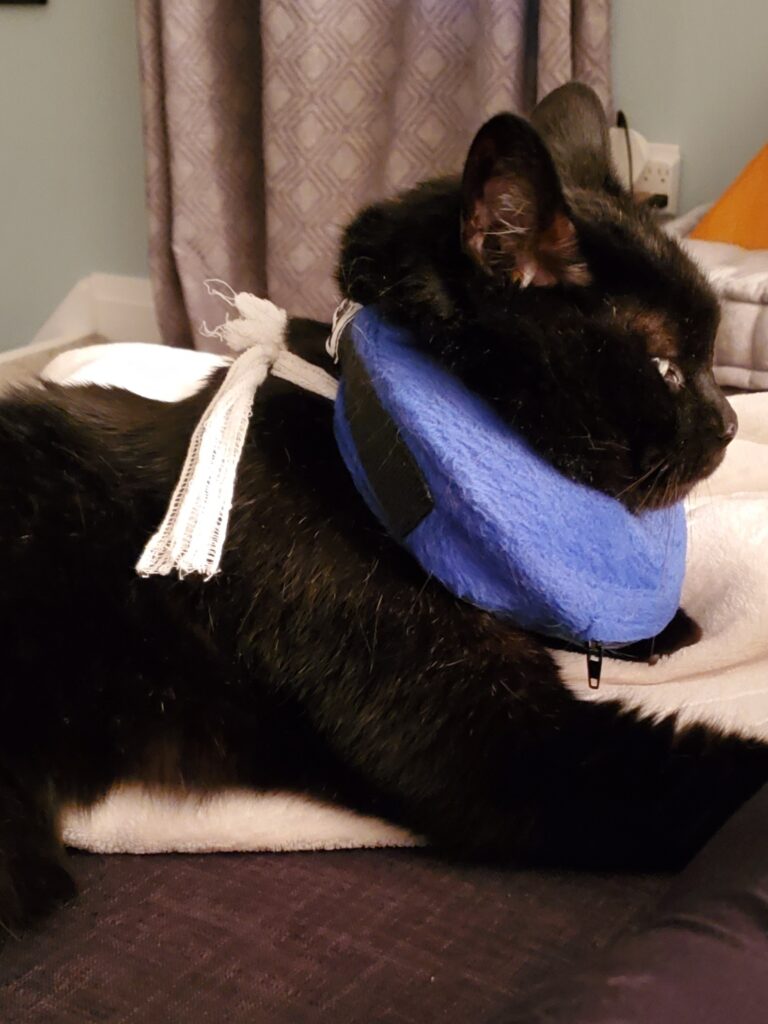 This contraption is softer, allows him to eat, sleep and move around. And it keeps him from fussing at his wound.
Twice a day, we have to administer a pain reliever/anti-inflammatory combo by mouth, and tend to the site. The medicine delivery is fast, via an oral syringe. Just open his mouth and fire it like a little gun. We also have the other part down to a few seconds. He's getting used to it and doesn't protest much anymore. He knows that once we're done, he can go back to napping.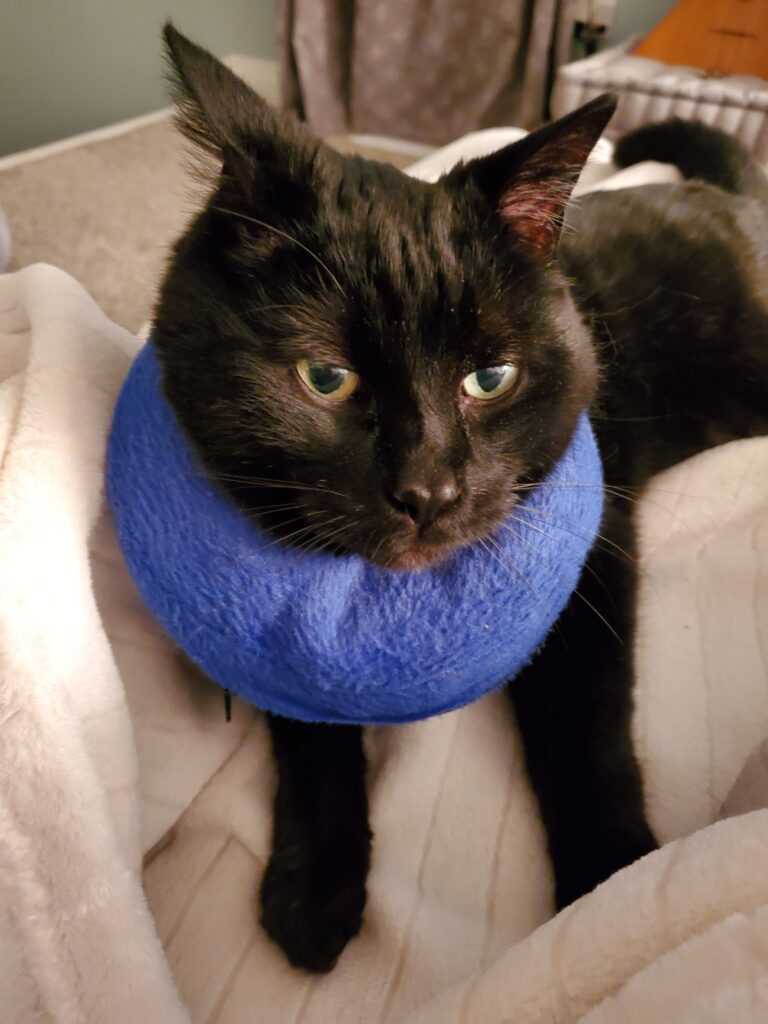 However, I've become the bad guy, for now. I get it. Derek holds him gently and whispers soothing words while I shoot icky-tasting stuff into his mouth and do my other nurse duties. Cuddles has taken to Derek's lap for snuggles and although he does snuggle up to me at times, he's just as likely to chirp warily when I come near him. I can't blame him. My failed attempt to get him into his carrying crate on my own was also traumatizing for both of us. We might have to get into therapy when all this is over!
THERAPIST: Cuddles, how did being chased around the house make you feel?
CUDDLES: Oh, doc, she was out of control! A total MANIAC! Trust was broken that day, doc. I'm not sure how it can ever be repaired.
ME: (weeping softly) I was trying to get him into the vet right away! We missed the appointment and had to wait until the next day.
THERAPIST: Tsk tsk.
It's not easy to be the bad guy. I can only hope that once he's all better, he'll allow forgiveness into his little feline heart.