It could be weeks before there's a conclusion about the cause of Matthew Perry's death on the weekend. Toxicology test results, whether there were any chemicals in his blood, take time. He had prescriptions for medications. But he clearly hadn't relapsed into the waiting arms of his cruel addiction.
Perry's death at 54 and the feelings it churned up prompted Erin Davis and me to do an extra episode of our podcast, Gracefully and Frankly, on Sunday night. Sometimes you simply need to talk it through, and that's what we did. Our new Thursday episode, #44, will arrive as usual.
Trade Show Hostess With the Mostest Books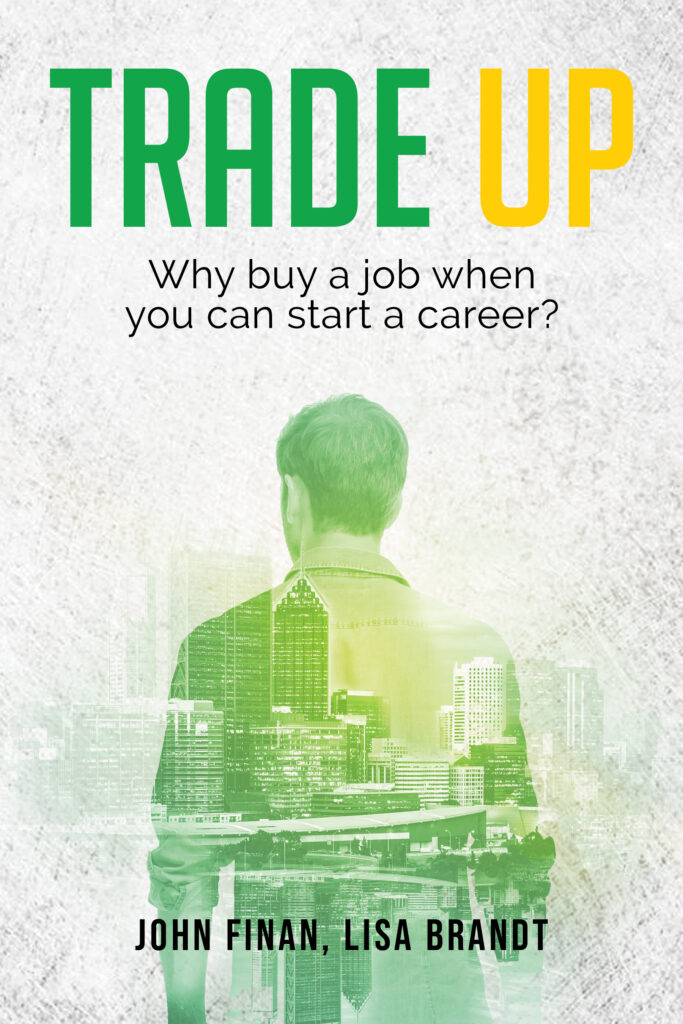 Level Up is a series of skilled trade fairs for high school students across Ontario, sponsored by Skilled Trades Ontario. I'll be an exhibitor in London's fair, Wednesday and Thursday, on behalf of the book I cowrote, Trade Up. They're expecting thousands of students to come through the Western Fair Agriplex on those days, to learn more about getting into a skilled trade.
My role, and our book, deals with those tough conversations with university-focused parents. How does a kid tell their Mom or Dad that they want to take up a trade instead of get a degree? We meet those discussions head on and when it comes to a trade vs. university, we believe students can do both. Trade Up shows how acquiring a trade first can make a university or college education more affordable. We aim to show a way that avoids taking on huge student debt and builds a great future with endless possibilities.
My book partner John is traveling so this event is on me. If anyone wants to stop by with a dark roast coffee, I'm land-locked for two full days! 😊 I'm kidding. I'm sure there's coffee there and I'm sure it's wet and maybe even hot.
Younger "Girls" Take Note
It doesn't start until next fall, but Ontario is lowering the age of coverage for breast cancer screening. Right now, it's for women 50 and older. It's being opened up to women age 40 and up.
Mammograms suck, no question. No one likes getting the girls pancaked in a metal vise. But we are tough and can endure a couple of minutes of discomfort that could save our lives. Every test I've had has been different. Once, I was sent to another room for an immediate ultrasound. Another time, I was called back a few weeks later for a second mammogram. And even if it's just the one-and-done test, it's in the back of your mind until you're given the all clear. But I've never regretted doing it.
Almost 12,000 Ontario women are diagnosed with breast cancer every year. We know that early detection saves lives and often means less aggressive treatments. Do it. Get yourself in the system. Once you do, the reminders to book a test come automatically. It's a pretty good system. So, look after the girls.
Have a safe and fun Halloween! The forecast here is cold and wet. It looks like our neighbours' kids will be keeping up the Canadian tradition of wearing winter coats over their costumes.