You can call this Crisis PR or simply using human decency. But, when something goes sideways with your life or business, it's better to say something than let others speak for you.
Aristotle famously said that "nature abhors a vacuum". Substitute "nature" with "social media" and you've got the makings of a rumour mill that's hard to stop. Filling that void with an explanation or apology and a promise to do better might save a reputation.
Case in point. This photograph.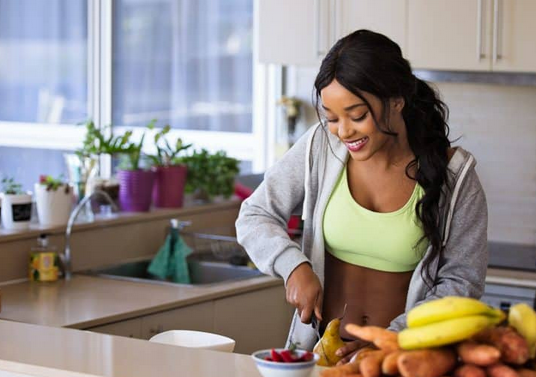 It leaped out at me from a page in Canadian Home Trends Magazine. Do you see it? The woman's face and neck have been lightened but her belly has not. My emotional response was horror. I sent it to a professional photographer I know and asked for his response.
Jay wrote: "In post-production, they often bring up the mid-tones on a face to make it the focal point in the photo. If you look at the light hitting her hands it should be similar to her face. Whoever did the retouching of this photo should have increased shadow detail around her abs and hands to make it match. I would say they lightened her face way more than is realistic. White-washing or bad photo retouching skills? Hard to say!"
Unlike the way most of the rest of the world reacts, I didn't immediately go on social media and call the magazine names. Instead, I sent an email to the mag and gave them the benefit of the doubt. The editor and I both used to write columns for Sun newspapers. I waited for more than a month. Not a peep.
And here I am, filling in the vacuum. Was this an intentional attempt to lighten her skin and they missed the abs? I suppose I'll never know but, having no official explanation, I'm still a little pissed off.
I don't want them vilified, but I would like to know how something like this happened. It is a bad job at best and horribly racist at worst. Right now, I have no idea where it falls in a range of reasons.
We experience this in business and in our personal relationships. Nature abhors a vacuum. If we leave someone else to fill in the blank spots, they will, and usually with wrong information.
I recently tried an iron supplement from Nature's Bounty, described as "gentle". Well, I'm going back to my old brand now because it upset my stomach terribly. I attempted to post an honest but negative review and received this in return:
Twits! I will not deal with a company that censors bad reviews and refuses to deal with the issue in question. They basically told me to shove off, we don't want to deal with you. Poor form, Nature's Bounty – poor form.
It's (almost) always better to say something. Tell the client the project will be late rather than let your silence cause them to worry that it won't get done at all. Admit you screwed up and promise it won't happen again. And for goodness sake, respond to a subscriber who's concerned about an awful photo and just wants to know how it got that way.