The hospice where my Mom died nearly two months ago reached out and offered me grief therapy, so I took it. I wanted to hear what would come out of me in a safe space, with a trained professional. I figured that would tell me how I was doing. I felt like I was coping okay. Lots of tears, but getting on with it. A wise man once said, "the last one to notice the water is the fish". I'm the fish.
For an hour, I poured out my soul about my relationship with my Mom and her cancer journey. The counselor asked, "How do you see our sessions going forward"? My response came naturally. I replied, "I don't. I don't think I need any more sessions". She said she agreed. I got the information I wanted. I have no regrets.
That doesn't mean I'm not grieving or in pain. Therapy doesn't eliminate those necessary elements of losing someone important. It just means that I'm moving forward and acknowledging that it sucks. That's all anyone can hope for.
If, say, five years from now, I want to return to the hospice to take advantage of any of their resources, I can. Once you're in the family, you're there forever. It's the kindest, most compassionate, and sensible way of dealing with death and its aftermath that I've ever heard of. There should be more of them.
As executors of Mom's modest estate, my brother and I were advised that it could take many months before we were cleared by the court to manage things. Well, it has already come through. This week, we put her condo up for sale and took care of other necessary details with the lawyer and her bank. We have Plan A for her furniture as well as plans B and C. We gave her car to someone who was always there for her and our Dad, which was a really nice moment. I'll continue to carry out the other things Mom asked me to do on her behalf. It's cathartic and keeps me feeling close to her, and like she lives on.
I've heard horror stories about family members pillaging the bank accounts and material possessions of a person who's sick or dying. You might recall that my former sister-in-law and her son stole everything worth having from her Mother, leaving my ex-husband responsible for fixing it all. (Her name is Holly and she lives in Nanticoke. If you know her, kindly punch her in the throat for me.) Lawyers have advised that there's no legal recourse there. Their Mom has dementia. "She said I could have every last cent and pull the rings off her fingers!"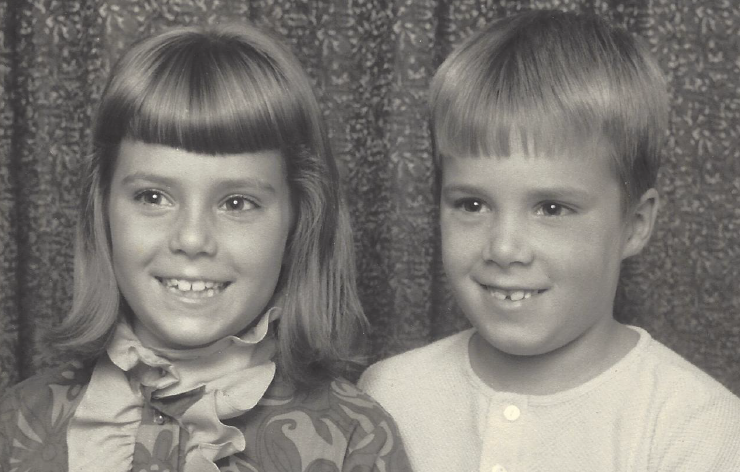 I'm grateful that my brother and I can completely trust each other. He can speak for me and me for him, no worries. I guess we have our parents to thank for that. We might not always agree, but we agree to compromise. If you've ever managed an Estate Account, you know that you can't bank online or via an ATM. You must go into the branch and show the teller what you are doing with the money. It's a hassle by design. And it's all because of the Hollies of the world.
I understand why people put things off because of the pain. But procrastination only keeps you in limbo. Pain is part of life. We've labeled it "bad" but really, it just "is". My tears don't always come at convenient times, but when they arrive, I let them flow. I feel them develop at the back of my eyes and prepare for their arrival. It's a necessary release.
Millions of people know the feeling of losing their parents. It's a phase most of us will go through. My Mom (and Dad) were worth the pain of their losses. It hurts because of love. And it's how their story was always going to end.