I wasn't his closest friend, nor did I know him the longest among our little group. About 12 years. But I want to tell you what I do know about our friend Louis Christian Charland who died suddenly of a heart attack today. (UPDATE: Louis did not suffer a heart attack. He had a bacterial infection in his heart.)
Louis was a rock star in his field of philosophy. A respected researcher, thinker and lecturer at Western University. The kind of guy that universities like Oxford invite for the summer to visit – expenses paid of course – and host him as he continues his groundbreaking work. He did the same at institutions of higher learning in Australia and Germany, to name a few. He and his wife Anna would bid farewell for the summer and off they would go.
As a non-academic watching his work, Louis was fascinating. He called me all excited a few years ago because a paper he had written was going to have a major media release. It was about anorexia, and did I want to interview him on the radio? Of course I did. And then I got the paper. It made headlines around the world but, as happened several times when I interacted with Louis… I didn't get it. Louis determined that anorexia was being looked at all wrong. If doctors were going to help patients, they would have to realize that it was, in fact, a passion. (A what?)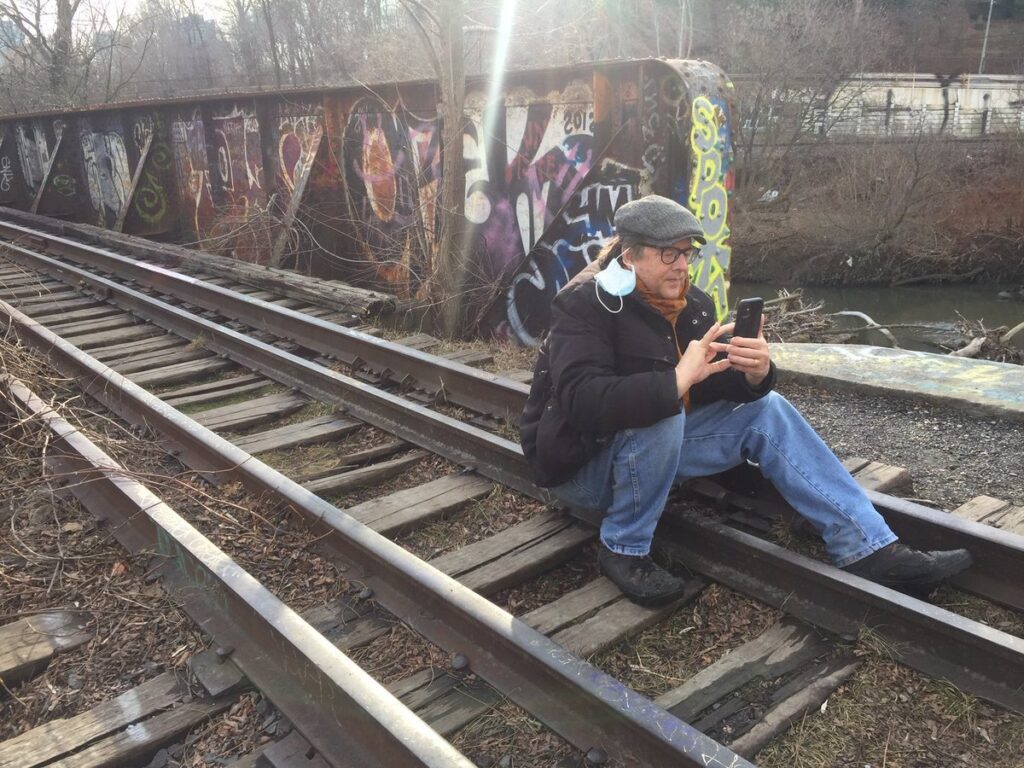 We were good enough friends that I could call him and say, um, hey big brain, I have no idea what this means.
Louis: You're not familiar with The Passions?
Me: I'm not.
Suffice to say I am now because he explained it to me and I read up on it. I was able to conduct an interview with him and not sound clueless. He was, as many have said, a wonderful teacher.
But something some people might not know is that if it wasn't for a muscular disease, Louis might have become famous for his guitar playing. He was a virtuoso, a rare and immensely talented player who lived and breathed guitar until his fingers would no longer respond to his commands. Recordings of his playing could take you to another plane. Philosophy was his second love.
Louis was the son of a diplomat and grew up with servants and drivers, having everything done for him. He wanted so badly to be self sufficient but there was a lot he didn't understand about the mundane aspects of adult life. Installing shelves. Putting up miniblinds. Maintaining a lawnmower. (Not to mention purchasing and using one.) Derek was his go-to guy for anything around the house that Louis couldn't do. Pre-pandemic, they'd make a date for Derek to go over and do whatever chore needed doing, followed by one of Louis wife Anna's delicious Chinese suppers. Or I'd smile at overhearing another phone call from Louis about something you and I take completely for granted but he never got the chance to learn. He was the furthest thing from entitled. He was sweet and kind and generous and devoted to Anna and helped raise her son James into a fine, successful young man.
What I loved most about Louis was getting his take on everything from grass cutting to neighbours to how much he learned to enjoy teaching online. I once teased him when his salary was published in the Sunshine List, as it was every year. He was a damn good man and our last conversation last week, centred on how happy he and Anna were and how well things were going. He had come over and kept his social distance so that Derek could get his lawnmower started. Yup, that flouts the lockdown rules and I'm so damn glad he did it. We loved him and we'll miss him forever.