Sometimes, as a typical human, I ruminate about getting older, while also trying not to do the math. You know – the math on life expectancy and that sort of thing. Getting older is the goal, so mostly I'm damn grateful to be doing it.
A recent media release from Western University caused me to stop and think a while. It concerned research on smiling. It finds that "smiling makes you look older unless you're already old." In the study, "old" starts at 60. When you're 40, 60 seems a long way off. INNER VOICE: 60 is 20 years away. At 40, I'm 20 years away from 20, and 20 was a long time ago. So, 60 is way off."
BWAAHAHAHAHAHAHAHAHAHHAAAAAA! (The reaction of anyone over 60!)
If you're younger than 60, the study found smiling makes you look older. If you're 60 or older, smiling makes no difference to your perceived age. I don't know how old people think I am – nor do I care – but I previously documented how strangers started treating me differently once I stopped dying my hair. However, according to the study, it's more about the wrinkles around your eyes than anything else. And while we're all wearing masks, the eyes truly are the windows to the soul. Or the birthdate.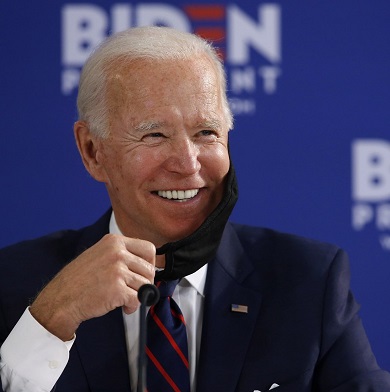 For once, women came out looking younger in this study. In middle-age, men appeared older when only their smiling eyes were evaluated. Test subjects perceived women's eyes as younger. That's because, found the study, men in middle-age have more eye wrinkles. My own life experience tells me men are not told those wrinkles are unattractive so they don't do anything about them while we women are slathering on expensive goo to ward them off.
Even if we don't care how old someone thinks we are, looking older can have real-world consequences. In a job hunt, for example. An interviewer can't legally ask for a candidate's age. But how old you appear can make a difference. We're not supposed to discriminate on the basis of age or a bunch of other characteristics. But some people do. Ask my husband who was job hunting at age 58. He felt it and saw it, especially during job interviews. But as a post-script to that, he went into business for himself and earns more now than in the job he was fired from. Recently, he won a major award for his work: International Male Voice Over at the OneVoice awards.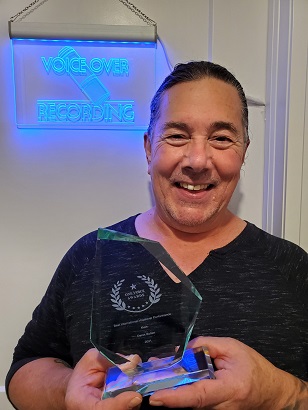 Just look at that smile! How old is that guy?! Know what? He doesn't care!
I used to operate on the notion that my age was no one's business. Trying to pass for younger, I suppose. And I sometimes did. It wasn't denial. It's just that we know how judgmental people can be. Assumptions are made. And yet I can say with truthfulness that I don't make those assumptions about people younger than me. (But THEY might think I do, and that's their problem.)
Next year, I hit that age of "old". I received my CPP forms recently because you can opt in to take it early, and I plan to. A bus could take me out at 63, so why wait 'til 65? And while my younger friends look older when they smile, I'll just look the same. Old! But happy. And smiling, not giving a shit about what anyone thinks.