This is the story of two of Port Stanley's most visible residents. They stand across Bridge Street from each other. Although they never speak, the language of love needs no words. But both know deep within their wooden souls that their two hard hearts will never become one.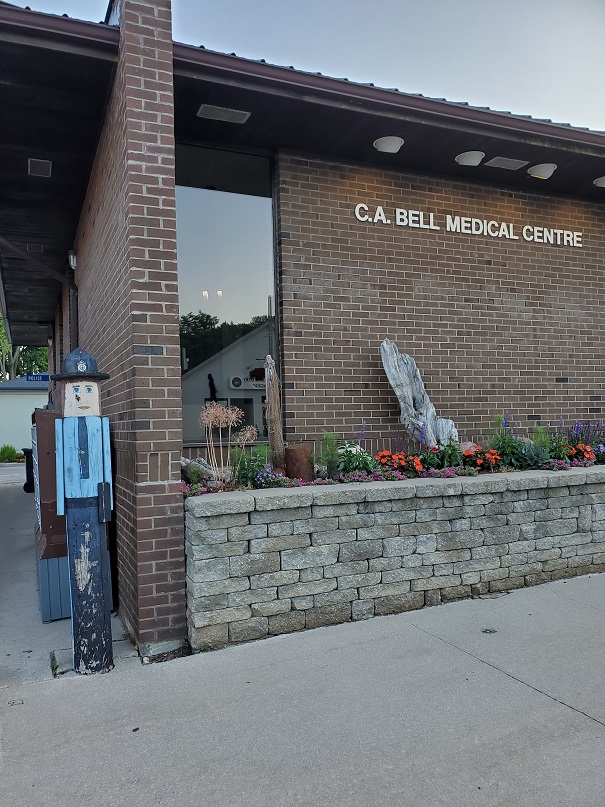 Woody was posted to Port Stanley first. The date is uncertain. His family tree was chopped and chipped, saving only the length of trunk necessary to create him. His position on Bridge St. serves two important purposes: first, to mark the spot where community police can be found. (At the back of the brick building.) And second, to remind potential scallywags and ne'er-do-wells that Port Stanley believes in the rule of law. His eyes, though merely painted on, are always watching, with a clear view from The King George Bridge to Schoolhouse Hill.
Woody comes from a long line of law enforcement sentries. His father was employed by Elgin County OPP and served with dignity until the ravages of dry rot ended his career. His grandfather represented the RCMP and took a bullet for a visiting dignitary. He didn't even flinch. At his funeral, children made S'mores over the flames from his body.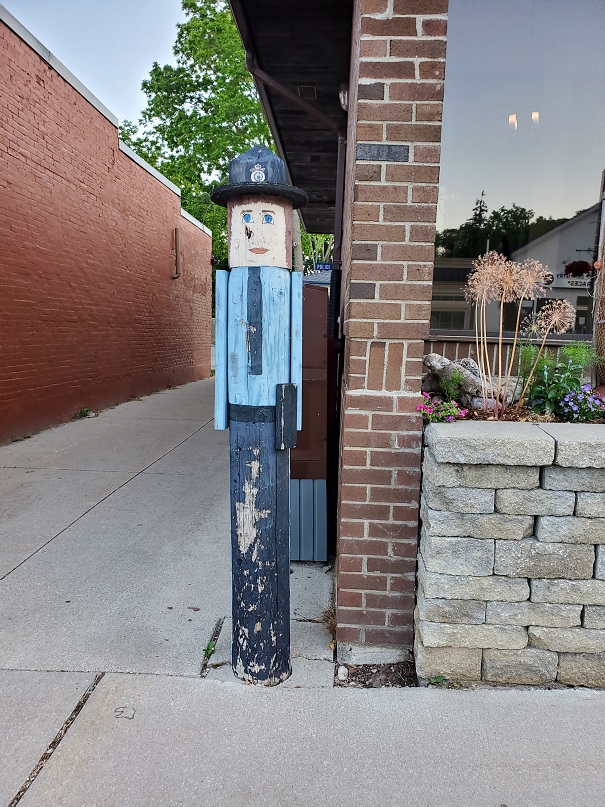 The law runs in Woody's family's sap. No one, from the youngest seedling to the most ancient tree would dare think of doing anything but be a police officer. Sure, he's a little beat up and the years have taken a toll. But by god nothing will keep Woody from honoring his family's legacy and fulfilling his duty.
Across the road stands Jean, the hygienist at Port Stanley Dentistry. Everyone in her family is named Jean, with spelling variations including Gene, Jene, Gean, etc. This reminds friends and family of the importance of oral care every time they greet one of them and say, "Hi Jean".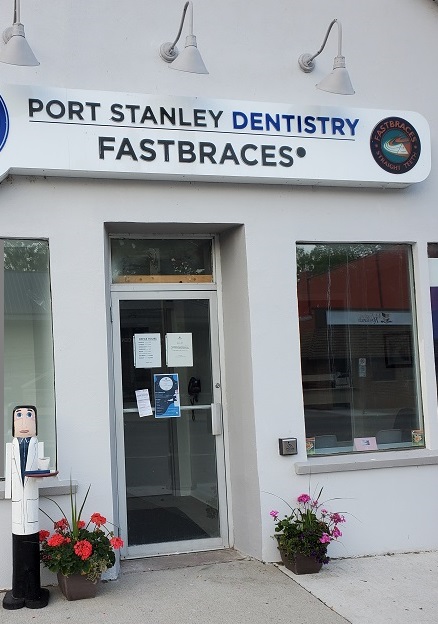 Jean greets patients as they come and go, all the while pretending not to notice the rugged handsomeness of Woody across the street. The way his uniform fits just right, like it's painted on his body. His devotion to his profession. Her persistent smile belies the longing in her heart.
Jean's family is as dedicated to healthy teeth and gums as Woody's is to upholding the law. But deep in her heart, she wanted it all. A successful career and a brood of little slivers to love and raise. However, Jean is stoic in her acceptance that her one true love can never join her in that simple quest for a family. For one thing, they both work the same hours. 24/7. They would never see the children. It would never work.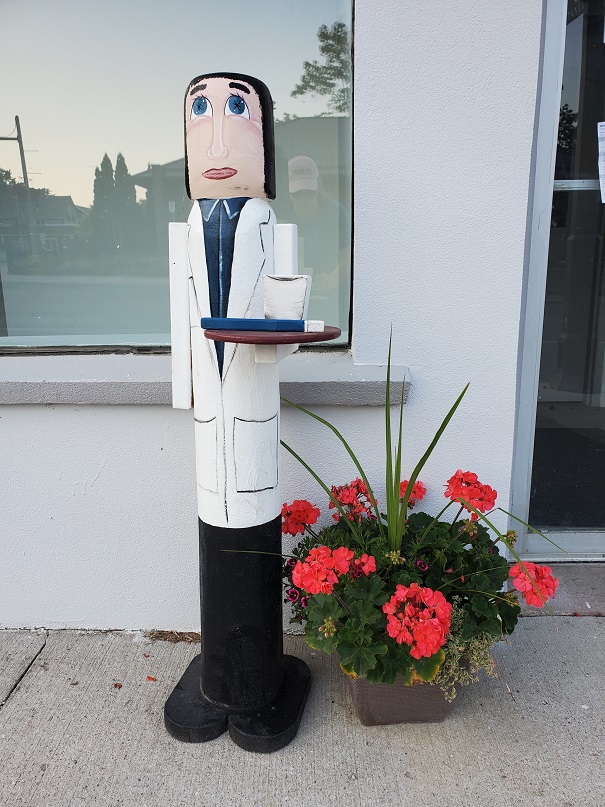 So, they've both come to accept their fate. To endure a love so powerful that will never be consummated. There'll be no sharing the morning dew or the rustle of leaves. Always putting duty ahead of personal desires. Shakespeare had Romeo and Juliet. The Bridges of Madison County had Francesca Johnson and Robert Kincaid. Port Stanley has Woody and Jean. Our village respects and admires you both. Your strength inspires us. Keeps us safe. And reminds us to brush and floss our teeth.