ImPort Stanley is weekly series about life and discoveries by a recent "import" to Port Stanley, ON.
With a little planning, you'll have no trouble getting around in Port Stanley.
You can find land anywhere. It's water that brings you here so let's start there.
Bridgeview Marina on Carlow Rd. has paddle boats, canoes, kayaks, and SUPs (Stand Up Paddle boards) for rent. Life vests and paddles included, of course. They charge by the hour. And if you're lucky enough to own a jet ski or a boat you'd like to dock here, they'll arrange that, too.
If you Google "water sports in Port Stanley" you'll find outdated reviews and listings for other rental outlets. Trust me. I've followed the crumb trails all the way to discover that these other places are no longer open. For now, It's Bridgeview or bring your own. Unless a pool floatie that looks like a beaver is more your style. Then you also have Kazwear near the main beach to consider.
Orange Force Fishing Charters is based in Port Stanley. You can book them for fishing excursions or a tour or special occasion.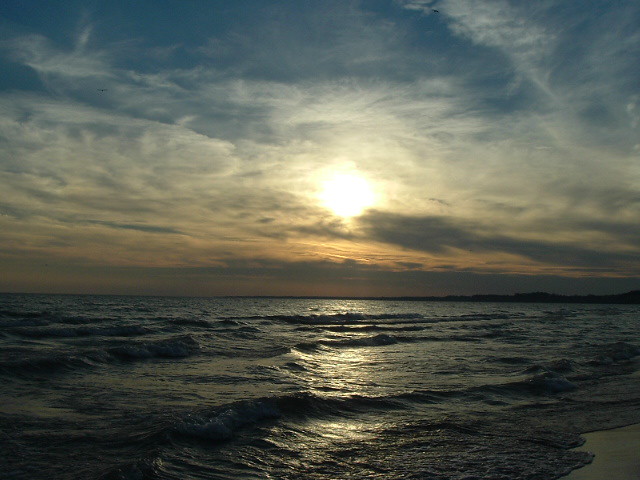 Another way to cover some ground around here is via Port Stanley Terminal Rail, which I wrote about in March. You won't "get" anywhere, but you'll see a lot.
By all means, bring your bike. Last season, we bought electric-assist bicycles and love to explore the village that way. The electric motor won't kick in unless you're pedaling so there's no free ride, just some help when you need it. Like when going up my steep nemesis, Schoolhouse Hill.
Again, if you're poking around online you might still find references to a bike sharing service. However, I contacted Elgin County by email and they responded that the free bike-borrowing program wasn't renewed. So, if you plan to cycle here, BYOB.
Bring Comfy Shoes
This town is walkable if you're not in a rush. And isn't that the point? To slow down and take in your surroundings. And there are shortcuts. People keep telling me there are back ways to get to the main beach, but no one knows exactly where they are. (If you do, please let us all know in the comments!) Our route to Little Beach takes 10 minutes. If you walk south from East Rd at the top of Schoolhouse Hill, you'll wind through a beautiful area with lovely cottages until you see this:
We have a cab company, Dockside Cabs. We don't have Uber, according to Uber. If you're driving, understand that there's a lot of parking but it will cost you in the lot at the beach. And it fills up fast. You're better off pulling up on a side street and walking a couple of blocks. Just take note of the signs. Don't think they won't be enforced, because they will. The parking police are out all the time.
GETTING HERE
If you're arriving by plane, Robert Q Airbus will bring you as close as St. Thomas. That's about 10-15 minutes from Port.
Highway 401 is your main driving route. Then it's all squiggly roads and secondary highways until you go as far south of St. Thomas as you can without getting wet! It's a fairly straight route, actually, and you'll see sights such as the massive Amazon fulfillment center under construction at the old Ford Plant grounds.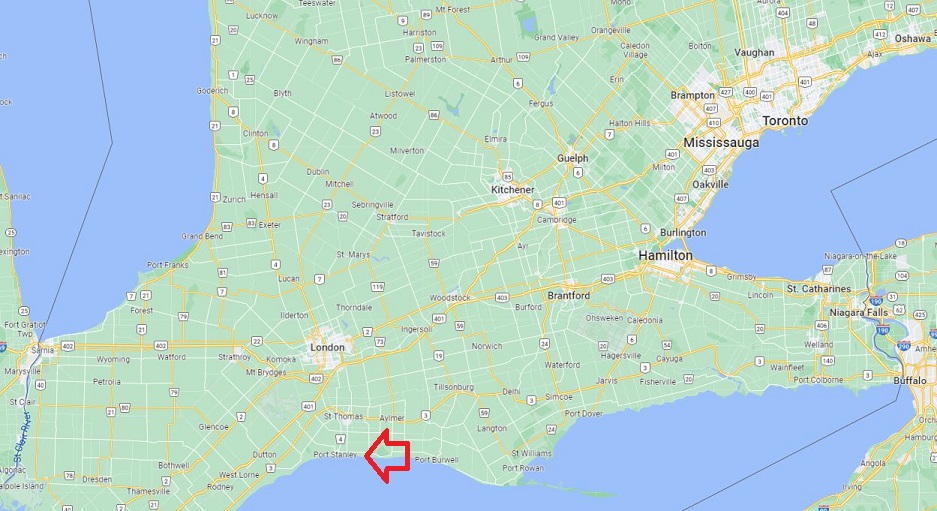 If you're traveling by boat, Stan's Marina, Killins Marina, Portside, Kettle Creek, and Kaniago Yacht Club, and previously mentioned Bridgeview, all fall under the marinas category. Be sure to visit the links to ascertain that they have what you need.
We Used to Have Ferries
In the late 1800s until the 1950s, Port Stanley was serviced by ferries from Michigan, Ohio and New York. Some of them were floating entertainment centers with dancing, fine dining and more on board. At that time, with its dance pavilion – The Stork Club – amusement park and other fun things to do, Port Stanley became known as The Coney Island of The Great Lakes. Ferries were eventually launched from Port.
The Joe Milton (built in 1891) could seat 450, and made trips to Cleveland, as well as local excursions.

Port Stanley history plaque, PS harbour
Quicker forms of transportation took over. But I'm told that starting ferry service again is a topic that never goes away.
But hey, if you came to visit someone who lives in Port Stanley, schlepping you around if part of the deal! And if you're visiting on your own bring sensible shoes, your bike or rollerblades, and stop looking at the clock. Beach time is free time. Enjoy.